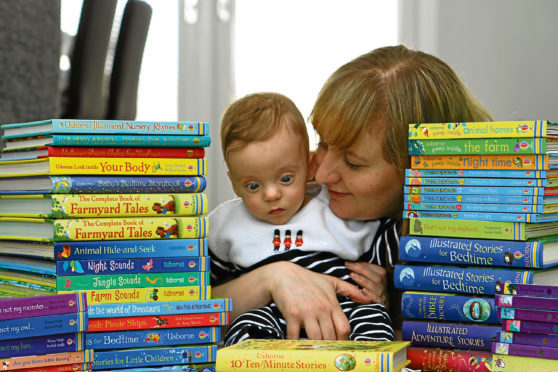 He may be only eight months old, but Leo Donnelly is a very well read little chap.
The youngster was born in London 14 weeks early last June, while his mum Nicola was visiting a friend.
He spent three weeks in hospital in the capital before transferring by charity Lucy Air Ambulance — which transports children to hospitals across the UK — to Ninewells where he spent eight weeks in the neonatal unit.
Nicola said that while he was in hospital, she, along with Leo's dad, Ross, read to him every day.
The couple, from Stobswell, are now taking a leaf out of their own book.
Ahead of World Book Day yesterday, Nicola was due to visit Ninewells Hospital to donate a selection of books.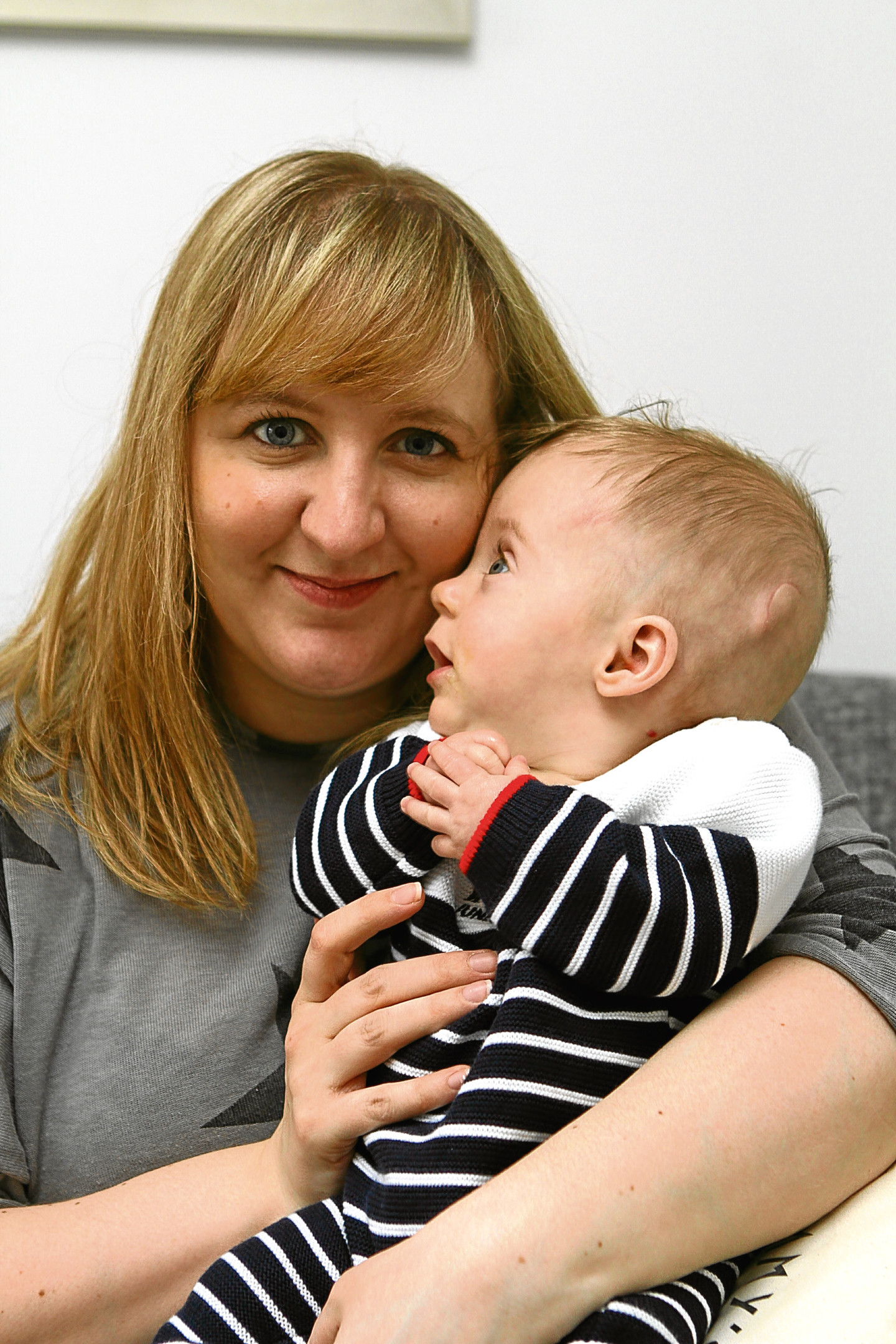 Nicola, 33, said: "I was in London visiting a friend when Leo decided to make a surprise entry into the world.
"There had been nothing to indicate that he might arrive early, but he was born in University College Hospital in London weighing only 1lb 2ozs.
"Although it all happened very quickly, Ross was able to make it to London in time for the birth.
"Doctors said that reading to Leo would help him recognise our voices and encourage neuron activity in his brain.
"We read to Leo every day for the time he was in hospital — a habit we have continued at home."
She said the couple wanted to find a way to help other babies and their families at the neonatal unit.
She added: "We decided to fundraise and provide the unit with books that parents and siblings could enjoy with babies.
"As a parent of a premature baby, it is easy to feel there is little you can do to help.
"Spending time with Leo reading and singing was valuable to him, but also to us as a way of bonding with him.
"Incorporating reading into our daily routine at the hospital was important to us.
"The team at the neonatal unit is completely dedicated to the babies and their families and they supported us brilliantly through the ups and downs of Leo's first months.
"We hope that providing them with books to help other families will be seen as a small token of our gratitude."
Nicola set up a JustGiving campaign to raise money for the books, which has so far raised £2,225.
She said: "We think that the neonatal unit is a special place to begin what is hopefully a habit of a lifetime for the babies and their siblings.
"We have chosen the week of World Book Day to present these books as the event aims to encourage more children to read."
Alison Findlay, senior charge nurse, said: "It was our pleasure and privilege to care for Leo and his parents.
"Leo's gift will persuade parents to read to their baby, which will not only facilitate bonding with their baby, but will also form good parenting habits.
"We will use Leo and his parents' donation to also encourage siblings to choose a book and read to their baby brother or sister and this will not only help them with their reading, but also interact and connect socially, so there are benefits for all.
"We will be purchasing a children's book rack so siblings can easily do so. It really is the gift of love."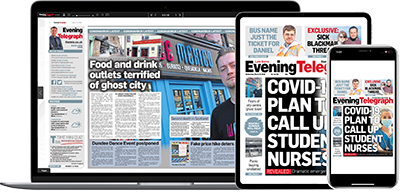 Help support quality local journalism … become a digital subscriber to the Evening Telegraph
Subscribe