A Dundee mum has been left disgusted after thieves carried out a smash and grab on the family car before making off with her 11-year-old autistic son's football equipment.
Jill Stewart, 37, from Fintry, said the family were shocked after finding their silver Volkswagen Passat's tyres slashed and offside rear door window smashed.
She said items stolen included her son's personalised St James football bag.
Other items included Under Armour tops, trousers, shorts and shin guards.
A designer North Face jacket was also taken.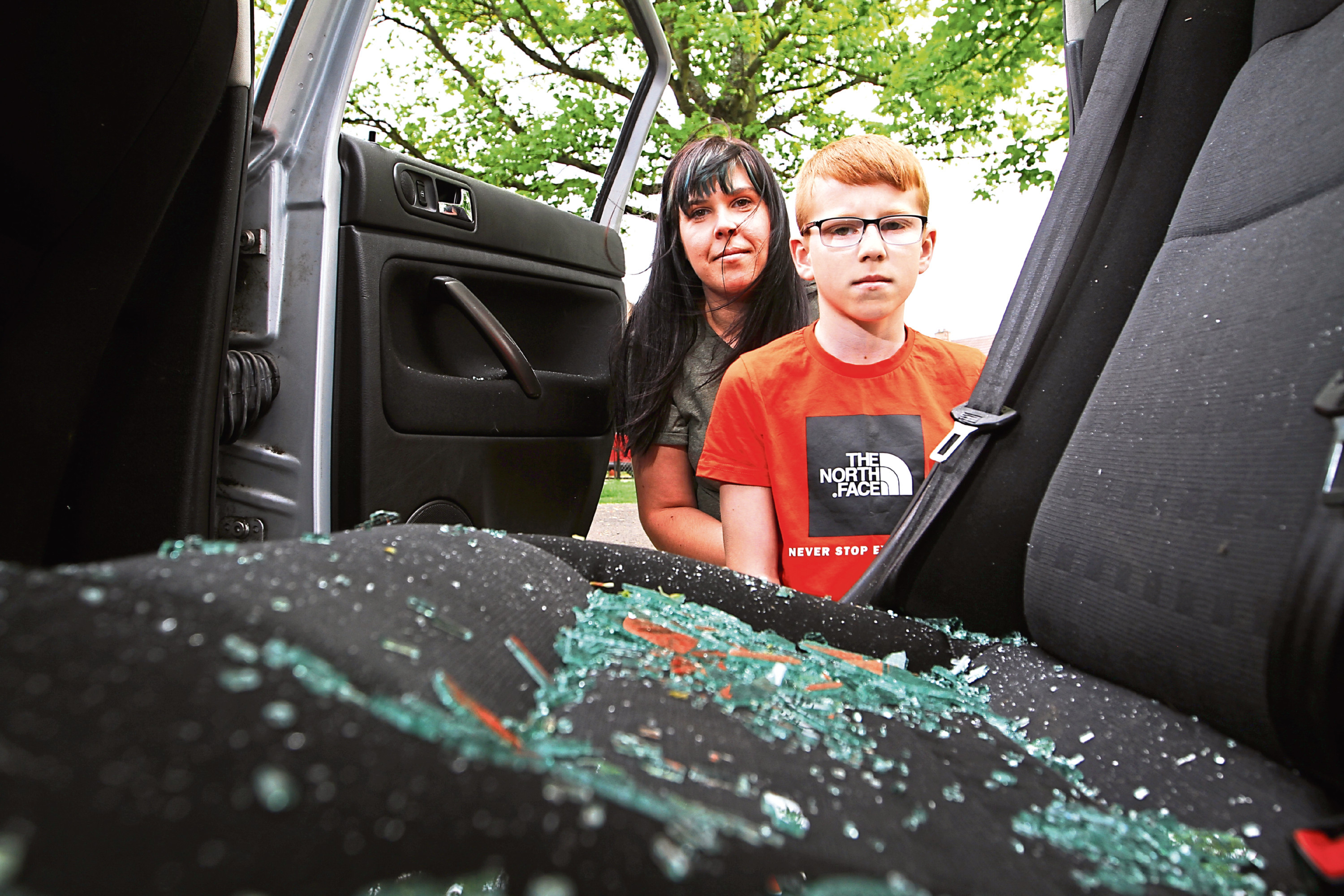 Jill said her son Ronnie – a pupil at Fintry Primary – was "really upset" after having his personal items stolen.
She said: "We've lived in this cul-de-sac for more than 12 years and never had any problems.
"I don't know if we've been personally targeted.
"Certainly no other vehicles have been damaged during the incident, including our other car.
"Ronnie plays for St James and his personalised football kitbag for the club was taken along with other items.
"He's been really upset and doesn't understand why anyone would want to take his stuff."
Jill's husband Graham contacted the police as soon as he saw the damage to the vehicle.
She added: "A forensics officer came up and tried to establish if there were any prints from the vehicle following the break-in.
"We've spoken to neighbours but they didn't hear anything and nor did we during the night.
"There were 10-12mm slashes in the tyres.
"The police have taken statements from us.
"Fortunately Ronnie's football boots and strip weren't in the car and we are into the warmer months, so he won't need the Under Armour tops.
"It's not just the car being damaged. My son has autism and he is very upset about what's happened."
A Police Scotland spokesman said they were investigating, adding: "If you have any information which could assist our inquiries, please call 101 or speak with any police officer.
''Our reference is CR/11678/18.''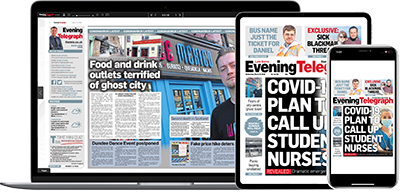 Help support quality local journalism … become a digital subscriber to the Evening Telegraph
For as little as £5.99 a month you can access all of our content, including Premium articles.
Subscribe