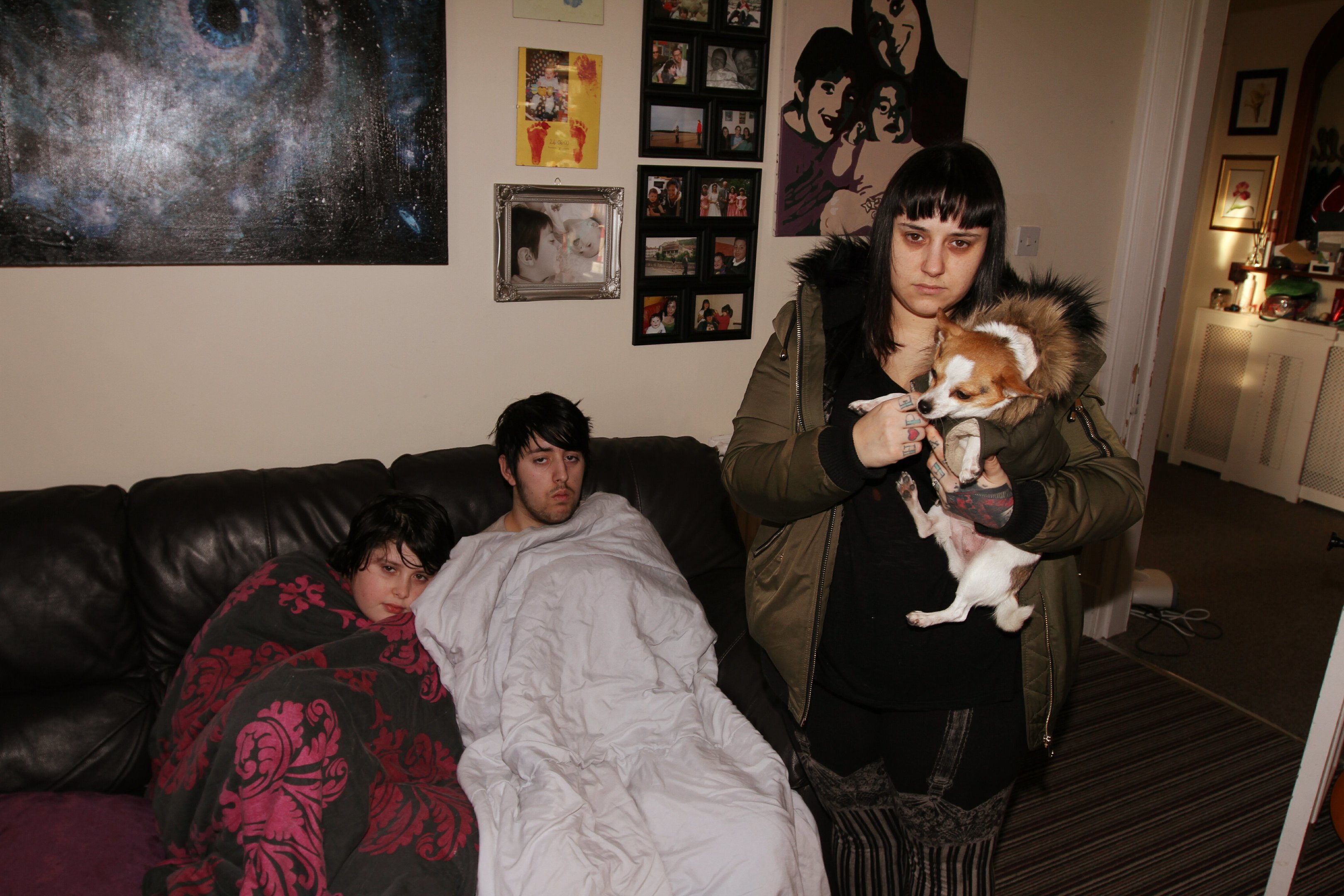 "I go into my son's bedroom and think he's dead — it's so horrible."
A Dundee mum has spoken to the Tele about her "constant worry" over her disabled son, as she looks for a new house for her family.
Deborah Breen, 37, is a single mum to Brandon, 16, and Logan, 10.
Brandon has the medical condition type-one myotonic dystrophy, which causes a range of symptoms including stiffness, learning difficulties and respiratory problems.
Deborah said the family's boiler broke down in December and has only worked intermittently since, meaning the family has been living in a cold house, which has aggravated Brandon's symptoms.
Deborah, who lives in Blackness Road, said: "The condition affects every muscle in his body; his limbs, heart and lungs. Eventually he will need a wheelchair as it worsens.
"He has sleep apnoea, which means he stops breathing while he's asleep. Doctors are looking at putting him on a Positive Airway Pressure (PAP) machine which breathes for him if he stops.
"I'm in all favour of it as I don't want him waking up dead.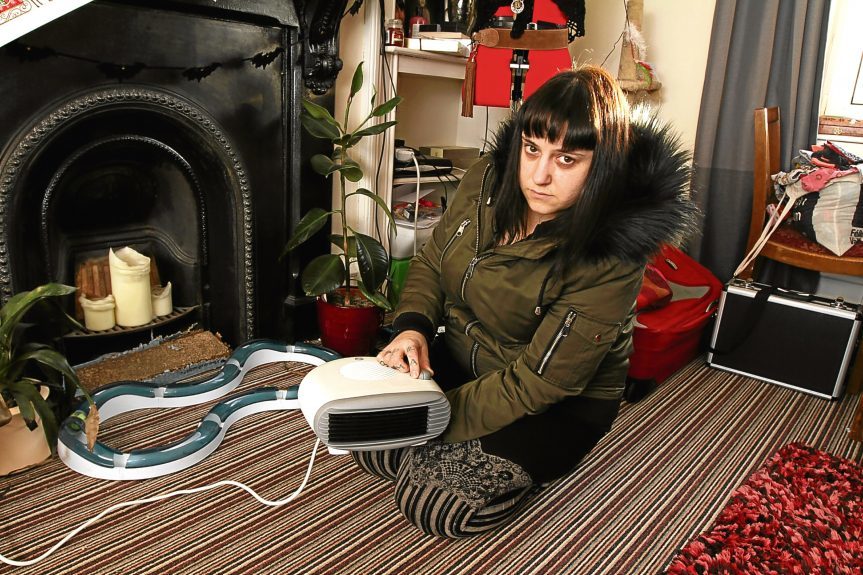 "Sometimes I've gone through to check on him and he's not breathing. The house has been cold as we have had problems with the boiler. I go through and he is stiff because of his condition. The cold makes it worse and he isn't breathing. He's cold because the heating is off.
"He struggles to wake up as well, which is another side-effect of the disease so sometimes I can't wake him even though I'm shouting and shaking him. It's awful — I think he's dead.
"It's so horrible. I go into shock, my heart sinks to the bottom of my feet and I panic.
"Other times he wakes up and is essentially paralysed. He says it's really scary and he can't shout out to me as his tongue won't move.
"He can't open his eyes and sometimes he feels like he can't hear. It's like his whole body is asleep. He told me it feels like he's dead."
Brandon was officially diagnosed with myotonic dystrophy in 2013. He also has attention deficit hyperactivity disorder (ADHD) and autism.
Despite his conditions, he studies hospitality at Dundee and Angus College.
Deborah said: "I've seen a big deterioration in him since his diagnosis in 2013.
"He has to carry a safety warning card around with him explaining what the condition is.
"If anything happened to him and he needed to get put to sleep, a general anaesthetic is very dangerous.
"Because his condition affects his heart, along with every muscle in his body, it could kill him — he might not wake up.
"He does miss a lot of college because of his health. Some days he's just so tired, I can't wake him up properly. I'd say he only goes about one day out of four.
"Having a shower helps him as it keeps him in a routine, but with the boiler being broken he couldn't have one.
"He decided to have a cold shower and it aggravated the condition.
"I really want suitable accommodation for the three of us.
"Brandon's not in a wheelchair yet but it's going that way. Somewhere with no steps to climb, a bath to help Brandon's muscles and somewhere with good heating is what we need.
"I told the council I was having problems with the heating and they came up and gave me fan heaters to keep for which I'm grateful. I was told I'm now bottom of a housing list with 86 people and only three people from the list were housed last year."
A council spokesman said: "Staff in neighbourhood services are happy to continue to offer advice and any assistance they can. Meanwhile, the council's website contains a considerable amount of information for prospective tenants in the private and social-rented sector. A detailed guide on housing options is also available on the site."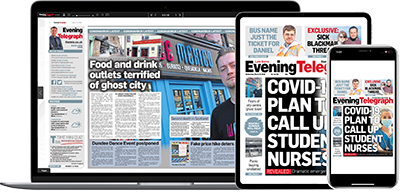 Help support quality local journalism … become a digital subscriber to the Evening Telegraph
Subscribe