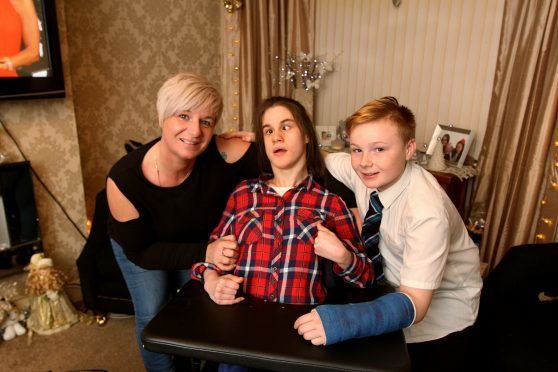 A Dundee mum is set for a "life-changing" move to a new council house after more than a decade of struggling to care for her disabled daughter at their old home.
Caryann McDermott and her three children will move into a specially-adapted property at the Alexander Street development in the new year.
Her oldest daughter Charlie McDonald, 24, has cerebral palsy, and Caryann has to carry her up and down the stairs in their current Kirkton home.
Charlie, who was born three-and-a-half months premature, is also visually impaired and had to undergo a double hip replacement operation in February.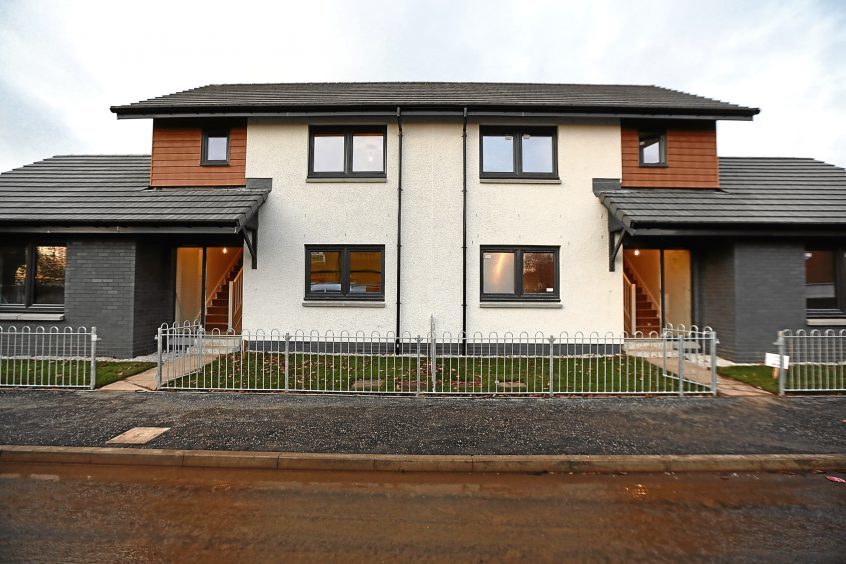 Caryann said the new bungalow, which has a motorised hoist and an adapted "wet room" shower, will transform their lives.
Caryann, 43, who is Charlie's full-time carer, said: "At the moment there's no ramp into my house.
"I can't take Charlie for a shower because it's not adapted for wheelchairs.
"She has a bed bath when she needs it, which is regularly.
"I also have to lift Charlie through our front door. Even just being able to wheel her in and out without a problem will make everyday life so much easier.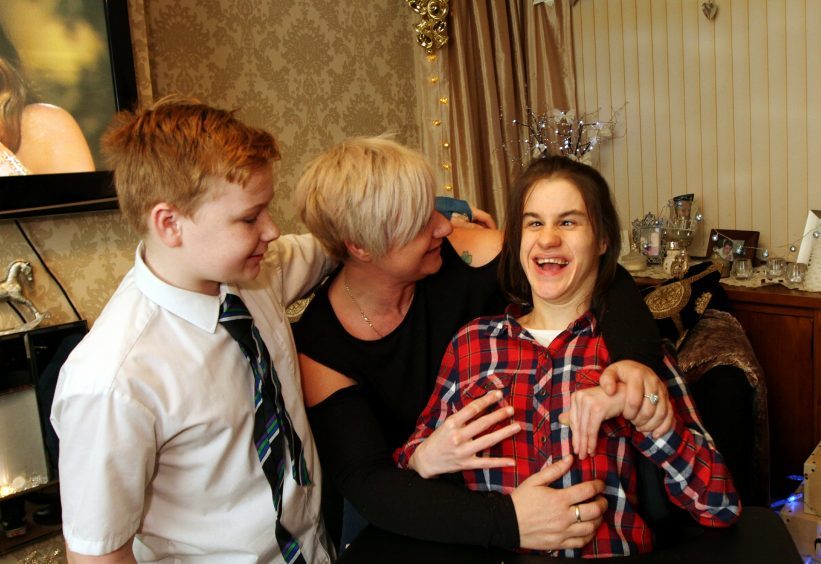 "Charlie is downstairs in a room on her own and she has epilepsy so I check her during the night in case she has a seizure. The new house means I won't have to do that.
"We are so happy to be moving. Everyone is so happy for us too and has wished us well."
The houses are on the site of the former Alexander Street multis and Caryann's new home is one of 33 council properties being built as part of a larger 81-property development.
The joint initiative between Dundee City Council and Hillcrest Housing Association is part of efforts to meet the city's social housing needs. The council contributed £4,622,720 to the scheme.
Caryann added: "It will be a big change as we've been in this house for 11 years. But the house is just so much more suitable for us — it will be life-changing."
Also moving to the new house are Caryann's sons Michael McDonald, 23, a chef, and 12-year-old Kaydyn Forbes, who goes to Baldragon Academy.
"I think there is definitely a need for more adapted houses so it's good to see them being built," Caryann said.
"I don't think it's always taken into consideration there might be people with two or three children, one or more of whom may be disabled.
"The council deserves credit and I would like to thank them. This is a chance of a better life and for Charlie in particular it will be a lot more comfortable."
Councillor Anne Rendall, deputy convener of neighbourhood services, said: "I'm absolutely delighted to see the first families preparing to move into the properties.
"I hope the facilities make this family's life easier."
Tele gets sneak peek at new council homes on site of Dundee multis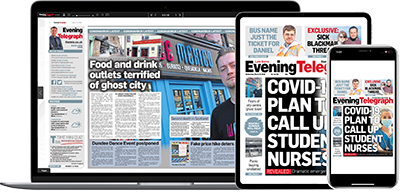 Help support quality local journalism … become a digital subscriber to the Evening Telegraph
Subscribe