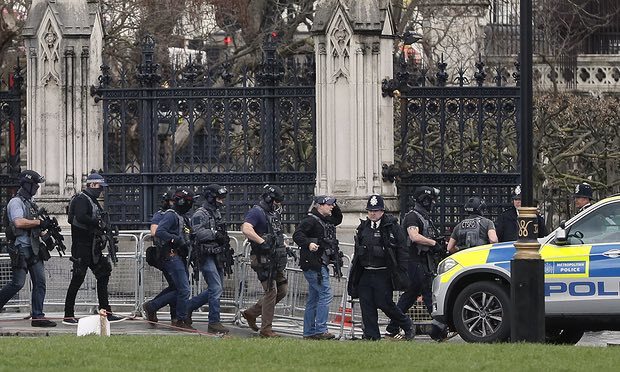 The Houses of Parliament is in "lock down" – with Dundee East's MP caught up in the mayhem – following two serious incidents in Westminster.
Stewart Hosie, MP for Dundee East, was in the House of Commons at the time and remains in the building while police deal with the aftermath of an attack on the parliament building.
Mr Hosie said: "There's clearly been a very serious incident outside the Houses of Parliament.
"A number of people have been injured it seems and the whole Parliament building has been locked down.
"There are about 200 of us, that were in the chamber and the lobby, who are together and locked down in the building.
"It's of course a very subdued atmosphere amongst us all as we think and hope for those caught up in this.
"There have been people hurt on Westminster bridge, I know that, and we've seen a heavy police presence and armed police officers patrolling the area.
"We were in the chamber when it happened, the response from police has been very good, they were on the scene so quickly.
"We have no idea what caused or led to this.
"But the house has been suspended for the time being, we don't know how long, but definitely as long as is needed to catch who did this and treat everyone who has been injured.
"It's absolutely terrible that this has happened, that people have been caught up in this and I hope the perpetrator is caught as quickly as possible.
"We are happy to sit and wait as long as it takes to make sure everyone is safe."
What we know so far:
There has been a serious incident near the British parliament.
One woman has died and several others are critically injured after a car hit people on Westminster Bridge.
A police officer has been stabbed in the Houses of Parliament in central London, Commons Leader David Lidington has said.
The alleged assailant was shot by armed police following a "serious" incident.
There are further reports of a car driving into a number of people on Westminster Bridge, before driving into the railings of the Palace of Westminster.
According to reports as many as 12 people could have been involved. People are being treated at the scene.
Westminster is currently in lockdown with MPs told to remain in the main chamber or in their offices.
Scotland Yard said it was called to a firearms incident on Westminster Bridge amid reports of several people injured.
Transport for London said Westminster underground station has been shut at the police's request.
Two shot, at least a dozen injured and police officer stabbed outside House of Parliament, according to reports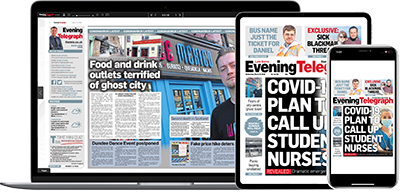 Help support quality local journalism … become a digital subscriber to the Evening Telegraph
Subscribe