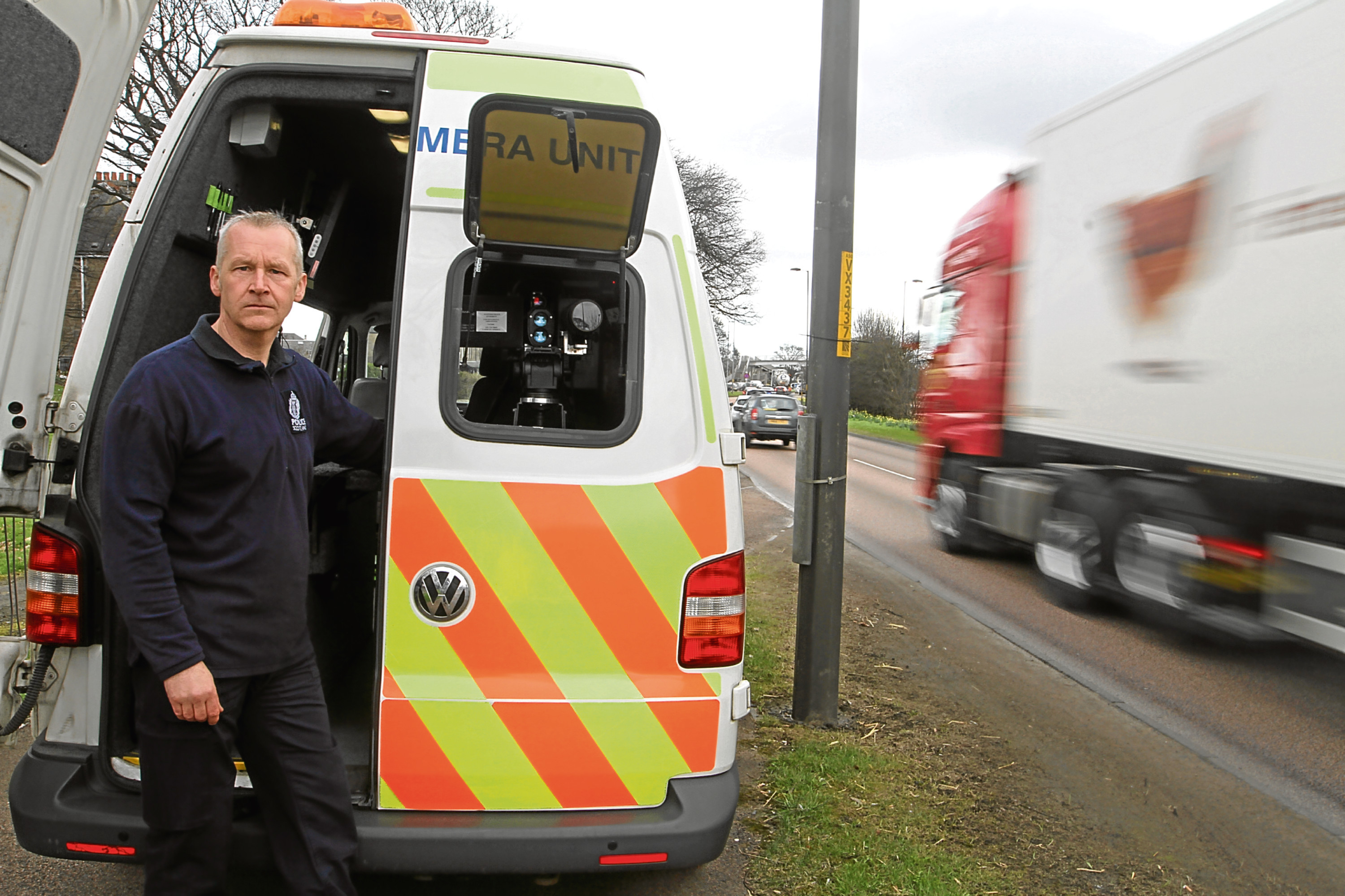 A speed camera spot in Dundee has been revealed as one of the top 10 locations in Scotland where drivers have been caught.
Mobile police speed cameras in Kingsway West, near Charlotte Street, have caught the sixth highest number of motorists of any spot in the country.
Since 2013, 2,830 motorists surpassing the 40mph limit have been snared by police who occasionally patrol the spot opposite Tesco Extra, reports The Sunday Post.
The Tele previously spoke to safety camera technician at the Charlotte Street site who said catching speedsters is "not a numbers game".
He said: "A common misconception is that we park the vans and it's all done automatically but that's not true.
"They're always manned and if someone looks like they might be going too fast, the radar gives me a reading. If it's too high I move the camera to the number plate and the driver's face as proof.
"People think we get a commission for each person we catch but that's not the case.
"We get a lot of abuse — people drive past making rude gestures but we're human beings just doing our job.
"We're not doing this out of spite, we're just trying to make people aware of their surroundings, because if you are aware of your surroundings, you won't get caught out.
"We make it easy. We make the vans as visible as possible, we tell you where the sites are on our website and there are road signs saying there are speed cameras."
In Fife, the A92 Crossgates to Glenrothes was seventh on the list with 2,578 people caught.
Topping the list was the A74 motorway through Dumfries & Galloway, near Whicketthorn, which caught out 7,310 speeding motorists.

Top 10 mobile speed camera spots in Scotland (by fines issued)
1 A74(M) near to Whicketthorn, Kirkpatrick Fleming – 7310
2 A74(M) S.B.C near to Holms O/B, Beattock – 5187
3 A74(M) near to Torwood O/B, J17, Lockerbie – 4199
4 The A90 Road Edinburgh between Burnshot Flyover and Cammo Road – 4081
5 A74(M) near Greenhillstairs O/B, Beattock – 3252
6 A90 Aberdeen to Dundee at Kingsway West Charlotte Street – 2830
7 A92 Crossgates to Glenrothes near to the
A909 Bridge Street Junction – 2578
8 A74(M) S.B.C near to North O/B, J19, Ecclefechan – 2507
9 Houstoun Road Livingston West Lothian at Nettlehill Road – 2481
10 A68 Road Soutra Hill North From the West Entrance to Dunlaw Wind Farm Scottish Borders – 2385
Average speed cameras to be introduced on A90 north of Dundee
VIDEO: Speed camera chiefs: 'We're just trying to do our job'
Safe or scandalous? Speed cameras rake in £2.2 million from motorists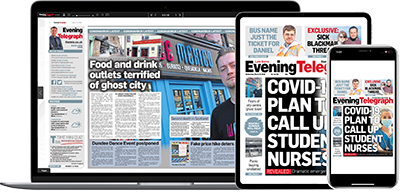 Help support quality local journalism … become a digital subscriber to the Evening Telegraph
Subscribe