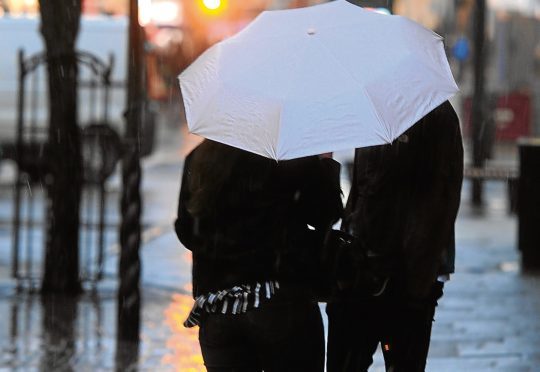 Dundee's summer isn't over — but the city looks unlikely to bask in balmy temperatures again.
Forecasters issued the warning after a spell of unsettled weather brought more showers than sun over recent weeks.
And the bad news is that trend is set to continue into early next week.
Although a high pressure system is due to arrive from the south, Met Office chiefs don't believe temperatures will reach the highs recorded in June and July.
A spokeswoman said: "Summer isn't over yet. There have been a lot of headlines saying that's it for the summer, but August always tends to be the wettest of the summer months.
"The Dundee area is still going to have showers throughout the week, although they will be less frequent at the weekend.
"Monday might be unsettled as well but then you should start to get a high pressure front coming from the south.
"There will be a slight risk of showers making their way from the west, but the high pressure should help fend them off.
"I don't think the high pressure looks like it will bring anything like the heat we had during June or July but it will still be warm and sunny."
The unsettled beginning to August follows a slightly cooler July than Dundee experiences on average — although sunshine levels have remained on a par with previous years.
The spokeswoman said: "The average maximum temperature for July was 16.8C, which is a degree down on average.
"The minimum average was 9.2C which is 0.2C below average and the mean temperature was about 13C which is 0.5C down.
"Having said that, the amount of sunshine is almost dead on average with 154 hours and rainfall was 72mm, which is again consistent with previous years."
But overall, the summer in Dundee is likely to be among the wettest experienced in recent years due to storms which hit the area in June.
Some 144mm of rain fell in that month, which is 207% of the average for June, according to data collected by the Met Office between 1980 and 2010.
The spokeswoman said: "It's too early to say how the summer will fare in general as we've still got the rest of August to go, but looking at the figures, June was quite wet.
"However, the figures will be quite skewed as that rainfall will be largely due to that batch of thunderstorms where there was basically a storm hanging out in the North Sea for a period of time."
Half a month's-worth of rain fell between 8am on June 26 and 8am on June 28 when some 56.4mm hit the area in a period of weather that also brought with it strong gusts of wind.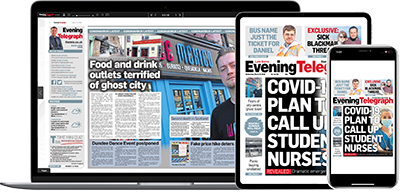 Help support quality local journalism … become a digital subscriber to the Evening Telegraph
Subscribe