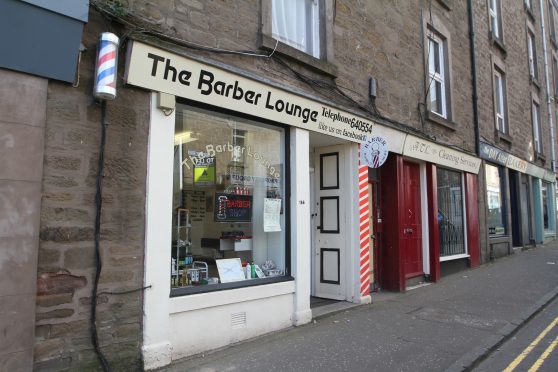 A man who stole car jacks then used them to break into commercial premises in Dundee has been jailed.
Jason Fitchet, 42, a prisoner at Perth, was locked up for 16 months by Sheriff Tom Hughes, who told him it was a "deliberate campaign on your behalf, which required some planning".
Fitchet admitted that on August 5 or 6, at a car park in Annfield Row, he forced open a vehicle and stole a car jack, then between August 5 and August 8, he broke into the Day After Bakery, Blackness Road, with intent to steal.
He further admitted that on August 6, in Blackness Road, he forced open a vehicle and stole a car jack, then the next day, broke into The Barber Lounge, Blackness Road, and stole £835 in cash.
He also admitted breaking into Heart Space, Scott Street, on August 2 and stealing £210 in cash.
The court heard the cost of the damage to the bakery was £430 and The Barber Lounge £300.
Solicitor Larry Flynn told the court the offences were due to Fitchet's long-standing drug addiction, adding: "He was found in a sorry mess by police."
Alan Pochen, owner of The Barber Lounge, welcomed the sentence and told the Tele the break-in had occurred not long after he had taken over the shop.
He added: "The damage was £300, which was something I really didn't need to be putting up with when I had just taken over the business.
"I was trying to buy in all the products and equipment I needed, but then he broke in.
"I was buying stock and getting the place ready. This is my first business.
"I am really lucky because we managed to get through it, but this could have had a serious impact on the business.
"He smashed his way in through the back window, so we had to deal with it being really cold. Things such as energy ended up costing us more at a time when funds were scarce. The rain was coming in too — it was a nightmare."
A staff member at Day After Bakery said it had been "very lucky" that Fitchet hadn't managed to make off with any valuables.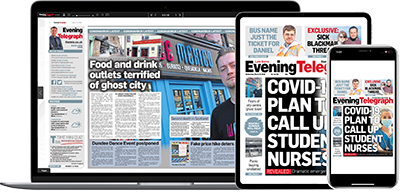 Help support quality local journalism … become a digital subscriber to the Evening Telegraph
Subscribe