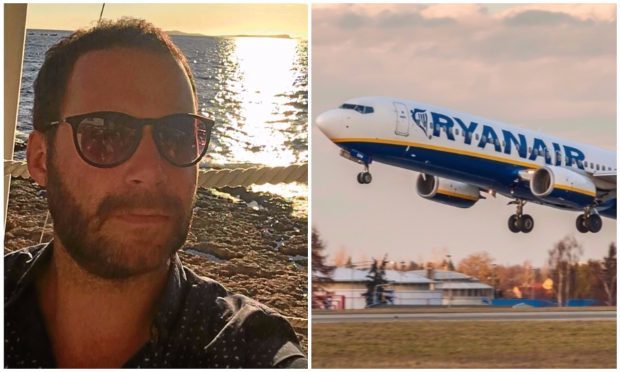 A Dundee man has called for Ryanair to be more transparent after the airline cancelled thousands of flights between now and next year — including several he had booked.
Alan Turner, 35, flies from Edinburgh to London Stansted every two weeks as part of his work as a data privacy officer and usually uses the Irish airline.
However, he was told that five return flights he had booked between November and January were cancelled as a result of too many pilots being given annual leave at the same time.
Alan, of Coldside, told the Tele he had been offered £200 of vouchers by way of compensation but had been forced to rebook the flights with EasyJet.
He said it had cost him £125 more than the equivalent Ryanair flights.
He added: "I've been using Ryanair for about a year and got emails saying the flights were cancelled and that I'd have to find an alternative. I went to EasyJet because I had no other option."
Ryanair has had its knuckles rapped by the Civil Aviation Authority after the airline was found to have misled passengers on the rights they had to compensation and rearranged flights.
Alan said he would now have to fight in order to claim back some of the money he had spent on alternative flights using "complicated" forms on Ryanair's website.
He added: "Now that they've had pressure put on them they've said they'll pay up to three times the cost for new flights. I should be able to get some of it back but not all of it. The forms are very complicated and I'll have to do it for each flight. I think Ryanair could have been more clear and transparent. I should have been told my rights instead of me doing it all myself."
Despite the fallout from the scandal, Alan said he would probably continue to use the airline when full service resumes next March.
He added: "I don't have a problem with them being a no-frills airline and you can't knock their prices. I think they will improve — they have to."
The airline has said it will offer full refunds or the option of re-routing under EU261 regulations.
Kenny Jacobs, a spokesman for the airline, said 99% of the airline's passengers were unaffected by the cancellation of 20,000 flights.
Mr Jacobs added: "Our winter schedule reductions will ensure that no further flights will be cancelled for rostering reasons and our first wave punctuality has increased further this week to 97%.
"Our expanded customer service team are assisting all affected customers with their requests, as we try to resolve any problems we have created for them, for which we again sincerely apologise."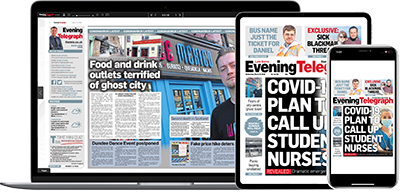 Help support quality local journalism … become a digital subscriber to the Evening Telegraph
For as little as £5.99 a month you can access all of our content, including Premium articles.
Subscribe