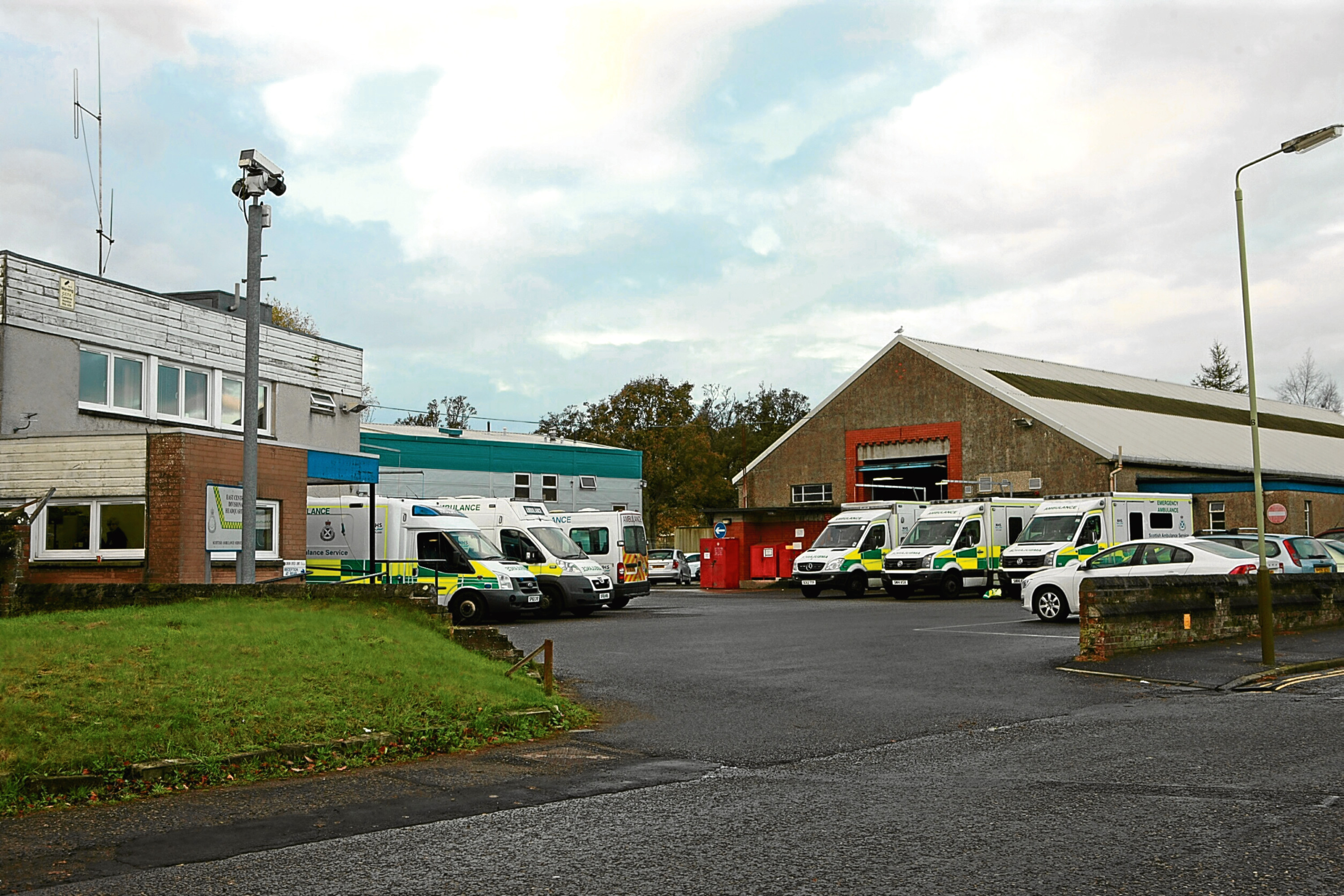 A Dundee man was in a critical condition in hospital after being crushed by an ambulance.
The man, named locally as 26-year-old Scottish Ambulance Service mechanic Scott Robertson from Fintry, was seriously injured when a vehicle on a ramp he was walking under fell on top of him.
The incident happened at the ambulance service's depot in West School Road — just off Macalpine Road — on Friday afternoon.
He was rushed to Ninewells Hospital under police escort.
Family members at Mr Robertson's home confirmed he was in a critical but stable condition.
A woman at the property said that was "a miracle" considering the severity of the incident.
A man at the house added that Mr Robertson had been walking underneath an ambulance when it fell on top of him.
The incident has been reported to the Health and Safety Executive, which looks into injuries sustained in the workplace, and an investigation has been launched.
A spokeswoman for the Scottish Ambulance Service said she could not comment on Mr Robertson's condition.
She added: "We are aware of an incident involving a member of staff in Dundee on Friday.
"The Health and Safety Executive has been made aware of the incident and an investigation into the circumstances is ongoing. At this stage we cannot comment any further on the cause of the incident. In the meantime, we are in close contact with the family of our staff member, who remains in hospital, and are offering support to local staff."
One man saw the ambulance rushing Mr Robertson to hospital.
He said: "I was driving along the Kingsway, past Strathmartine Road just after 4pm, and I noticed several moving blue lights in the distance.
"They seemed to be coming from the Macalpine Road area. As I got closer I realised it was an ambulance with police cars in front and behind.
"They turned right on to the Kingsway, heading in the direction of Ninewells.
"It was obvious there had been a major incident."
An ambulance service source added: "There was an accident — the ramp collapsed and an ambulance fell on top of him. Hopefully he will pull through."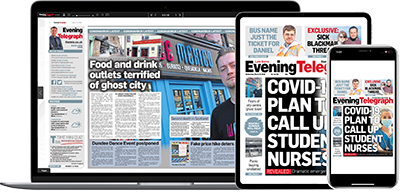 Help support quality local journalism … become a digital subscriber to the Evening Telegraph
For as little as £5.99 a month you can access all of our content, including Premium articles.
Subscribe