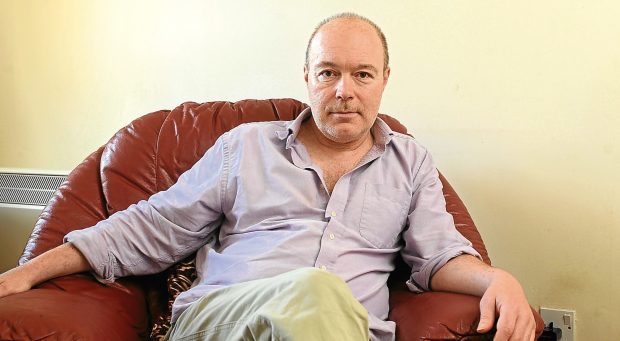 A recovering Dundee alcoholic and former high-flying lawyer has spoken of the moment he was told by doctors he was on "the edge" of no return.
Alistair Wyllie, 51, was admitted to Ninewells Hospital for weeks at a time between last October and February this year after suffering gastric bleeds on his stomach.
The former London solicitor, who said he has been totally sober since April, admits another relapse could potentially be his last.
Alistair spent two years in purpose-built alcohol-free accommodation in the city centre at Jericho House.
Now, he has revealed he is working with the facility.
Speaking from his Stobswell home, he said: "Since the passing of my mother last year, I started to relapse. I'd been in Jericho House prior to that and had been sober for two years between 2014 and 2016.
"Since leaving Jericho, my mother took ill shortly after and remained in hospital for four to five months but she sadly passed away.
"It's not an excuse, but I soon began relapsing."
Alistair, who has been battling problems with alcohol since his early 30s, started to hit the drink. He used a mixture of strong lagers and spirits, going on binges for three to four weeks before returning to hospital.
He added: "There is always some excuse when you are an alcoholic.
"I started hitting the drink hard and started suffering blood clots in my lungs and my legs. They think as a result of the blood thinners I was on, it has had an affect on the bleeds.
"I had major bleeds in October last year and had to return in Christmas and New Year with similar issues. The one at Christmas and New Year was critical. I needed a lot of blood transfusions. Even at that point as an alcoholic, the severity of the situation wasn't really registering. I spent two to three weeks at hospital at a time. I was in hospital more than I was out of it and even then, I went straight back on to the drink when I was discharged."
Alistair said a meeting with his consultant in February went a long way to giving him a wake-up call, adding: "Doctors said to me I was on the edge with the damage that has been done.
"The major blood vessels of my stomach were nearly damaged beyond repair. Without the help of one friend in particular I might not have paid heed to that advice.
"I've now gone back to attending regular AA meetings and I'm working with Jericho House once again — this is my last chance."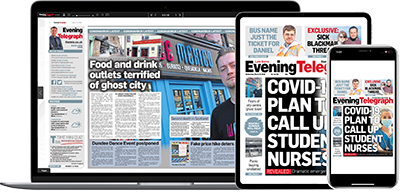 Help support quality local journalism … become a digital subscriber to the Evening Telegraph
For as little as £5.99 a month you can access all of our content, including Premium articles.
Subscribe