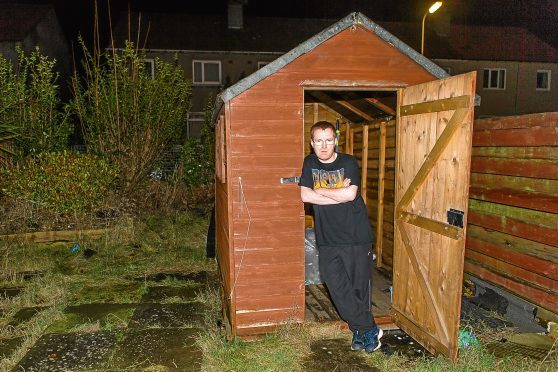 A Dundee dad chased after a thief who broke into his shed and stole a £500 bike.
Jason Kerrigan, 30, had his white Carrera bike stolen from his padlocked shed in Fintryside around 10.30pm on Monday.
Jason, an assembly operator, said he was in bed with partner Fiona McCleary when she heard the shed door being opened in the back garden.
She looked out of the window and spotted someone breaking in.
Father-of-three Jason said: "I went to bed around 10.15pm and I checked that everything was secure in the house, as I always do.
"It was only 15 minutes later that Fiona heard someone in the garden.
"She has very good hearing and heard the shed door squeaking as it was opened.
"The shed was padlocked, so the thief had actually prised open the lock to gain access.
"When Fiona heard the shed door, she jumped up to the window and shouted at the person while I quickly put on some clothes."
Jason added: "As I ran out, I saw the thief cycling away. I only missed him by a few seconds.
"As soon as I saw him going, I knew I would probably never see the bike again.
"There have been a few incidents in the area recently, which has really worried my partner. After the theft, it has just made us both much more anxious.
"We couldn't get to sleep until the early hours of the morning after the bike was stolen.
"I even got up at 5am on Tuesday to look around the area to see if I could spot the bike before work.
"I am just so annoyed — my bike is worth about £500 and it is my means of transport to and from work.
"I also do a lot of charity cycles and the theft has really set my training back.
"To be honest, I expect the bike to be dumped soon. I don't expect to get it back."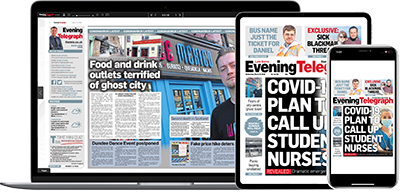 Help support quality local journalism … become a digital subscriber to the Evening Telegraph
For as little as £5.99 a month you can access all of our content, including Premium articles.
Subscribe