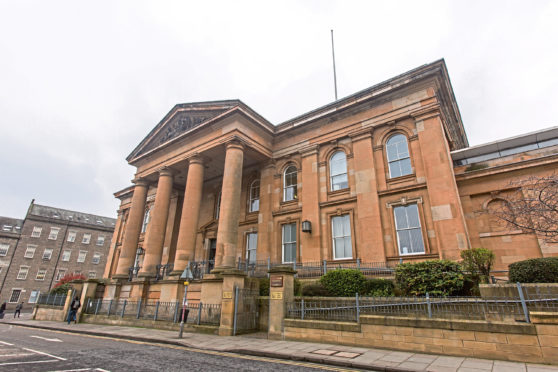 A man allegedly assaulted five people – one of whom was his partner and another a 63-year-old woman – during a New Year's Day incident in Douglas.
Nicolas Wells, 50, allegedly grabbed his partner Lisa Cassidy by the throat and pushed her against a wall, and then allegedly pushed Fiona Cassidy, 63, to the floor, injuring her.
He also allegedly assaulted John Cassidy, Katie Gregory and Dawn Kelly.
Wells, of Kerrsview Terrace, will stand trial at Dundee Sheriff Court on March 6.
He denies behaving in a threatening or abusive manner by shouting and swearing at a property on Bellisle Drive, on New Year's Day.
Wells also denies assaulting Lisa Cassidy by seizing her by the throat and pushing her against a wall.
And he denies assaulting Mr Cassidy by seizing him by the clothing and pushing him on the body.
Wells further denies assaulting Ms Gregory by kicking a door, causing it to strike her on the body, and seizing her by the body and pushing her against a wall.
He denies assaulting Ms Kelly by seizing her by the throat and pushing her to the floor and denies assaulting Fiona Cassidy by pushing her to the floor, to her injury.
All of the offences allegedly happened at the same place on the same date.
An intermediate diet is due to take place on February 19.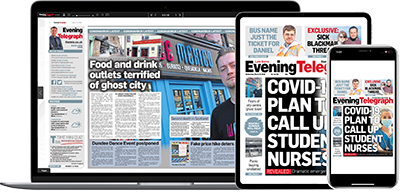 Help support quality local journalism … become a digital subscriber to the Evening Telegraph
For as little as £5.99 a month you can access all of our content, including Premium articles.
Subscribe