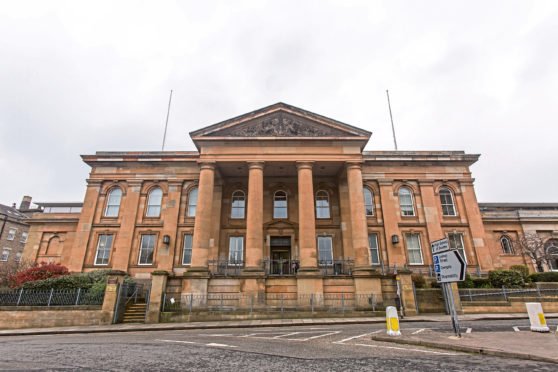 A man will stand trial accused of violently assaulting three women and threatening to kill one of them.
Steven Carr, 38, denies 20 charges, which also include threatening to throw a baby out of a window, forcing a ring down a woman's throat and headbutting a dog.
He faces three charges of assault, abduction and disorderly conduct against Patricia Baird, between January 1998 and June 2006 at properties on Malcolm Street and Balgay Court.
He allegedly threw objects and hot food at Ms Baird, hit her with a remote control and a pot, slapped her, pushed her while she was pregnant, locked her in a property and threatened to kill her dog.
Carr further denies four charges relating to Pauline Strachan – three of assault and one of sending messages threatening violence, all between July 2006-July 2008, at Kingennie Court.
He allegedly grabbed Ms Strachan's leg and pulled her downstairs, pushed her against a wall, threw her against a cupboard, kicked her and threatened to kill her dog.
Carr also denies nine charges relating to Vicky Williamson, at Granton Terrace and Benvie Road, between April 2017 and September this year.
He allegedly pulled Ms Williamson from a bed and attempted to strangle her, headbutted her dog, threatened to kill her dog, kicked her in the face and threw a lamp at her head.
He also allegedly threw a dog lead at Ms Williamson, injured her by hitting her with hair straighteners and caused her to lose consciousness by lunging at her.
Carr also allegedly threatened to kill Ms Williamson, forced a ring down her throat, kicked and punched her on the body, punched her face, seized and pulled her hair.
And after they had split up Carr allegedly threatened to stab and kill Ms Williamson, repeatedly attended her home, smashed her phone and damaged her property and her belongings and threatened to kill himself.
Carr further denies three charges of failing to be within his home address during curfew hours and contacting Ms Williamson against bail orders.
A further first diet was set for Tuesday.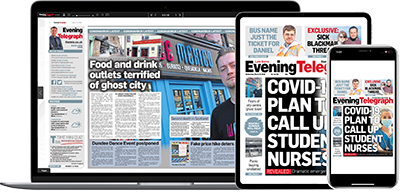 Help support quality local journalism … become a digital subscriber to the Evening Telegraph
For as little as £5.99 a month you can access all of our content, including Premium articles.
Subscribe