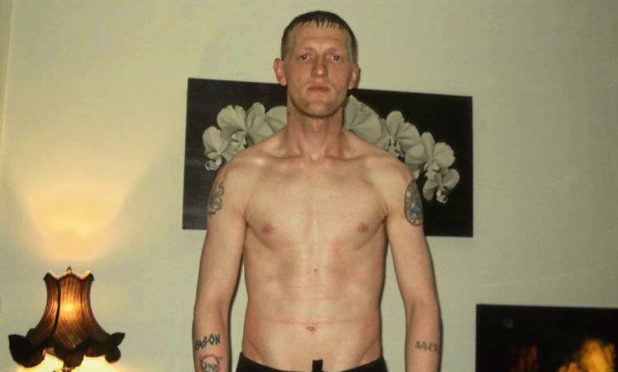 A Dundee man who died in prison had a lethal cocktail of drugs in his system.
The findings of a fatal accident inquiry (FAI) into the death of Jason Jackson have just been published, almost four years after his death.
Mr Jackson, who was from the Douglas area of the city, was found dead in his cell at HM Prison Perth on September 28 2013 — just five days into a 54-week sentence for breaching a community payback order.
A prison officer opened Mr Jackson's cell to check on him at 10am but did not get a response.
Attempts were made to resuscitate Mr Jackson but he was pronounced dead at 10.16am. Blood tests later established that he had buprenorphine, gabapentin, diazepam and phenazepam in his system when he died.
In the inquiry findings, Sheriff Lindsay Foulis noted Mr Jackson had been a heroin user for four years but on arrival at the prison an assessment found that he was not under the influence of drugs.
The report said: "Very shortly after his arrival, prisoners started to congregate at and near his cell. They tried to communicate with him. There was a concern that Mr Jackson had brought drugs into the prison by concealing items internally, hence the interest from other prisoners."
Mr Jackson was subsequently searched. No drugs were found but he was unsteady on his feet, had slurred speech and appeared to be under the influence of drugs.
A decision was made to monitor Mr Jackson's well-being with hourly checks.
Prison officer Adam Allison said Mr Jackson had verbally responded to him at 8am on the morning of his death.
Expert medical witnesses said that based on the results of the post mortem examination, it was likely he had died at some time between 8am and 9am and "it was unlikely that he would have been able to speak at 8am".
Sheriff Foulis said: "I simply do not accept the evidence from officers Adam Allison and Douglas Ferguson that at 8am on September 28 they obtained a verbal response from Mr Jackson. In addition, officer Ferguson completed an observation sheet indicating that he had checked on the prisoner at 9am. This clearly was not the case."
However, the sheriff said there was no evidence led before the inquiry that any interventions of whatever nature would have saved Mr Jackson's life.
The post mortem examination found a wrap of 0.42g of cannabis resin in Mr Jackson's rectum. Two wraps containing buprenorphine were also recovered from his cell.
A Scottish Prison Service spokeswoman said: "The SPS conducts a review of all deaths in custody to ensure that any lessons are learned promptly and any actions that require to be taken are taken.
"This case also highlights the tragic consequences of the use of illicitly introduced drugs into prisons. We would again wish to express our condolences to the family."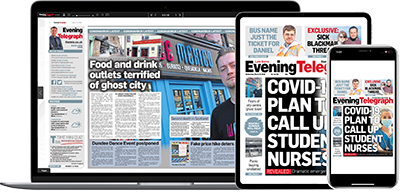 Help support quality local journalism … become a digital subscriber to the Evening Telegraph
Subscribe