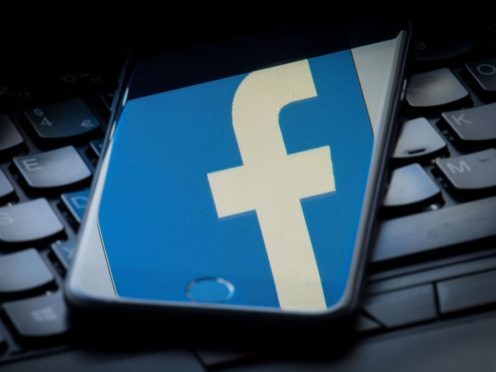 A man has been spared a jail sentence after threatening to stab another man and claiming he owned a gun.
Craig Soutar, 41, of Balunie Drive, made the claims while making phonecalls to two different people – one his own sister – amid a dispute.
Dundee Sheriff Court heard that Soutar made a phonecall to Dominic Dellanzo on January 26 having previously being abusive to him on Facebook.
During the call, Soutar was heard to state: "I have got a knife and I am going to stick it in you."
Soutar then sent Mr Dellanzo a message, which stated: "Time you finish? I'm waiting."
Months later, on June 26, Alison Soutar – Craig Soutar's sister – had a number of missed calls and voicemails from her brother in relation to allegations made by his former partner, Natasha Hamilton, about another family member.
In one of the voice messages left by Soutar on his sister's phone, he asked why that family member did not "just shoot" Ms Hamilton, adding: "He has my gun."
Solicitor Anika Jethwa told the court her client had struggled with alcohol misuse and was under the influence at the time of both offences.
She told Sheriff John Rafferty: "He accepts this was very wrong and very serious.
"He gave a no comment interview to the police but he said he did not possess any firearms and he was shocked by this allegation.
"He knows his consumption of alcohol is no excuse in this case.
"When he is sober he is perfectly polite and there are no issues whatsoever, but he accepts that he simply cannot take alcohol."
Soutar had previously admitted sending threatening messages to Mr Dellanzo on Aboyne Avenue and Abernethy Road.
He also admitted repeatedly leaving threatening voice messages on Ms Soutar's phone on Abernethy Road, which made references to a gun he said he owned being used to shoot Ms Hamilton, and threatening others with violence.
Soutar was sentenced to two years of supervision as a direct alternative to jail.
Sheriff Rafferty said: "These offences are worthy of a jail sentence of 12 months but the report is, frankly, exceptional.
"It indicates you have taken on board the issues and are dealing with them."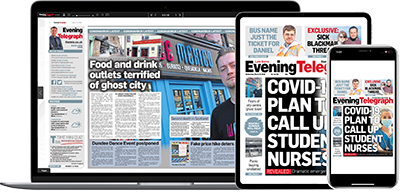 Help support quality local journalism … become a digital subscriber to the Evening Telegraph
For as little as £5.99 a month you can access all of our content, including Premium articles.
Subscribe