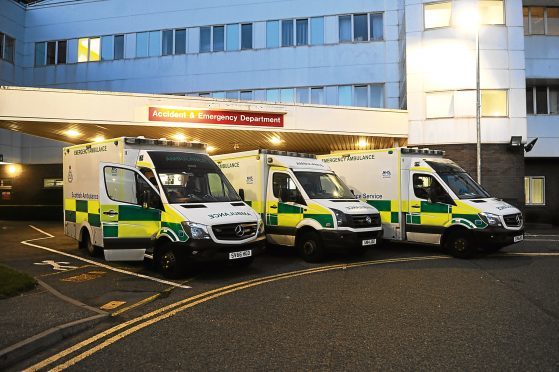 William Murray, 45, of Moncur Crescent, admitted causing a breach of the peace at A&E in Ninewells Hospital and threatening staff there with violence.
Murray told his solicitor he could not remember much about the event and was jailed for two months by Sheriff John Rafferty.
He admitted that on October 1 he behaved in a threatening or abusive manner in the A&E department, likely to cause fear or alarm, shouted and swore and uttered threats of violence.
Fiscal despute Vicki Bell told the court the accused had been taken to hospital by police as he was heavily under the influence of alcohol and they were worried about his condition.
She said while there he repeatedly shouted and swore at police officers and refused to desist and he was arrested.
"He swore again and shouted to staff that if they touched him again he would punch them in the face," the fiscal said.
He also threatened to kick them if he saw them in the street, she added.
Solicitor Paul Parker Smith said Murray had "taken a great deal of drink and has little recollection of events".
He said having seen the charge and the narration of events he had expressed sincere regret for his behaviour.
He said Murray is currently serving a four-month sentence for a domestic incident.
Sheriff Rafferty told him the new sentence would start on his release from prison.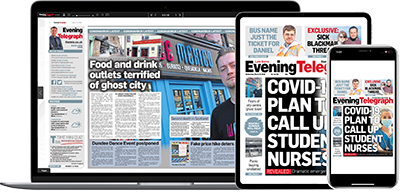 Help support quality local journalism … become a digital subscriber to the Evening Telegraph
For as little as £5.99 a month you can access all of our content, including Premium articles.
Subscribe