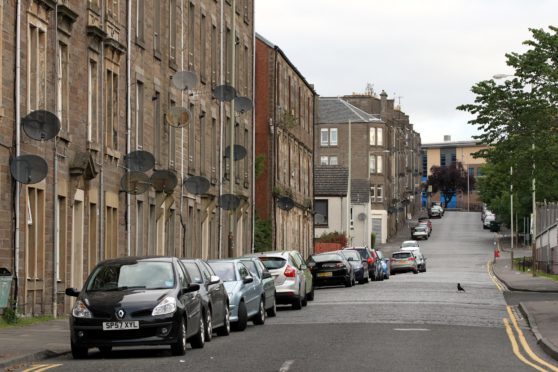 A serial abuser carried out a campaign of terror against his three former partners.
Christopher Webster, 39, battered and stalked the women as well as biting one of them on the face between 2001 and January last year.
The thug is now facing a jail term after admitting to 10 charges at Dundee Sheriff Court.
He firstly admitted battering Jillian Donaldson with a metal pole between May and August 2001 at an address on Gowrie Street as well as shouting at her.
Webster, of Americanmuir Road, was convicted of repeatedly pushing Ms Donaldson at a Premier Inn in Aberdeen in the same year as well as repeatedly kicking her on the leg and shouting at her on Gowrie Street in March 2004.
He stalked Ms Donaldson between September 2004 and May 2005, following her on a trip from Dundee to Stirling as well as parking outside her home.
His ex-wife Debbie Webster was also a target with the thug repeatedly attacking her at addresses in Lawson Place and Lauderdale Avenue between 2010 and 2016.
Webster's abuse did not stop there, however, and thereafter he turned his attention to Natasha Reid.
He kicked her as well as seizing her neck, pinning her down by her throat, choking her and twisting her arm at an address on Peddie Street in July 2017 as well as biting her on the face and body in November that year.
Between January 2016 and January 2018, Webster repeatedly followed her to multiple addresses in Dundee, entering her home uninvited, blocking her car with his vehicle, entering her car uninvited, forcing her to drive him to various streets and pulling on the handbrake while she was driving.
Webster also attended her place of work and an address on Peddie Street, causing damage to its door as well as making threats to kill her.
Sheriff Alastair Carmichael deferred sentence on Webster until March 11 to gather reports.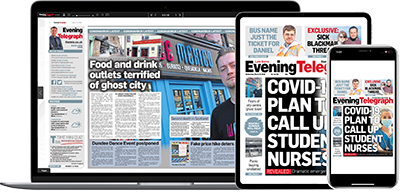 Help support quality local journalism … become a digital subscriber to the Evening Telegraph
For as little as £5.99 a month you can access all of our content, including Premium articles.
Subscribe