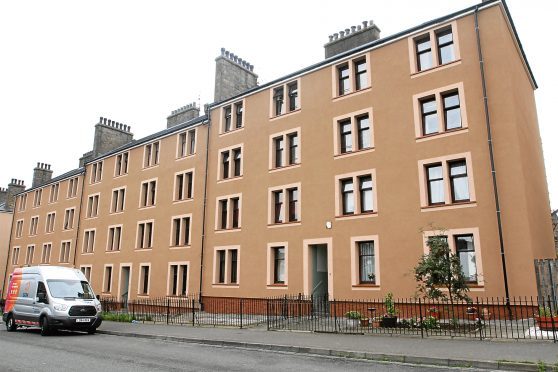 A man has appeared in court charged with robbing a man of his car at knifepoint.
Gary MacNair, of Fairbairn Street, is also charged with assaults, robberies and driving offences between January 28 and Friday.
He appeared in private before Sheriff Tom Hughes at Dundee on a six-charge petition.
MacNair is firstly alleged to have damaged a coffee table at his home on January 28.
Thereafter, he allegedly assaulted Nicola McPhee by punching her on the head and body and robbing her of £30.
On Friday, MacNair allegedly abducted a man at an address on Fairbairn Street, close to the Dens Park and Tannadice football stadiums.
Prosecutors allege that MacNair locked him in a property and detained him against his will.
He allegedly assaulted the man by presenting and brandishing a knife at him.
In addition to this, prosecutors allege he then proceeded to rob him of £30 and a set of car keys before making off with a car.
MacNair, 42, is further accused of stealing a mobile phone in Fairbairn Street on the same date.
A fifth charge states that on Strathmore Avenue, Clepington Road and elsewhere, MacNair drove a vehicle while only holding an expired provisional driving licence.
MacNair is also alleged to have driven without a valid policy of insurance.
All of the offences are alleged to have occurred while MacNair was subject to bail orders, granted at Dundee Sheriff Court in October and December last year.
At the private hearing before Sheriff Hughes yesterday MacNair's case was continued for further examination.
No plea was entered by the defence on MacNair's behalf.
Despite a motion for bail being made, MacNair was remanded in custody. He will appear in court again within eight days.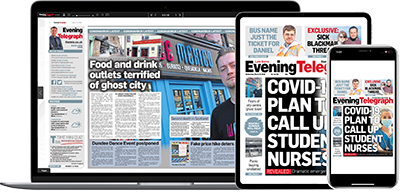 Help support quality local journalism … become a digital subscriber to the Evening Telegraph
Subscribe