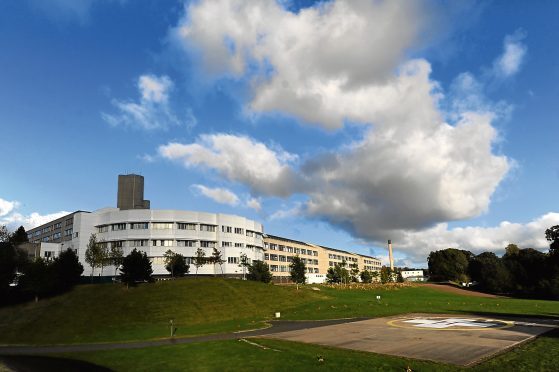 A Dundee man has been accused of dealing in heroin at a ward in Ninewells Hospital.
Jamie Ottoway appeared on petition in private at the city's sheriff court charged with several drugs offences.
The 35-year-old — whose address was given in court papers as Brown Street — allegedly supplied heroin at Ward 15 in Ninewells on January 13 this year.
Ottoway is also accused of possessing entazolam, which he believed contained diazepam, in the same place and on the same date.
However, it is alleged that there was no diazepam found in the entazolam — a medicine which is used to treat anxiety, insomnia and panic attacks in Japan and India.
The drug can cause loss of coordination and is not licensed as a medicine in the UK.
Ottoway is also accused of attempting to possess diazepam.
And he faces a third charge of supplying entazolam in the belief it contained diazepam, which it did not, at his home street on January 13 this year.
He is also accused of attempting to supply diazepam on the same day.
Ottoway made no plea during his appearance and the case was continued for further examination.
Ottoway was remanded in custody by Sheriff Gillian Martin-Brown. A spokesman for Police Scotland's Tayside Division said: "Police Scotland can confirm that a man was charged with various drugs offences in January of this year.
"These included being in possession of a controlled drug with intent to supply while a patient at Ninewells Hospital."
NHS Tayside declined to comment on the case.
Wards 14 and 15 at Ninewells are home to the acute medical unit, an area where patients are assessed and treated for urgent medical problems.
Most are referred to the unit directly from their GP, but some arrive via the emergency department.
The unit treats more than 15,500 patients every year.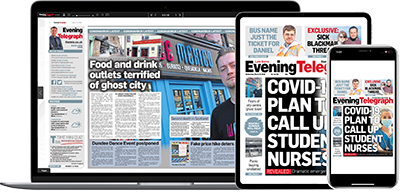 Help support quality local journalism … become a digital subscriber to the Evening Telegraph
For as little as £5.99 a month you can access all of our content, including Premium articles.
Subscribe