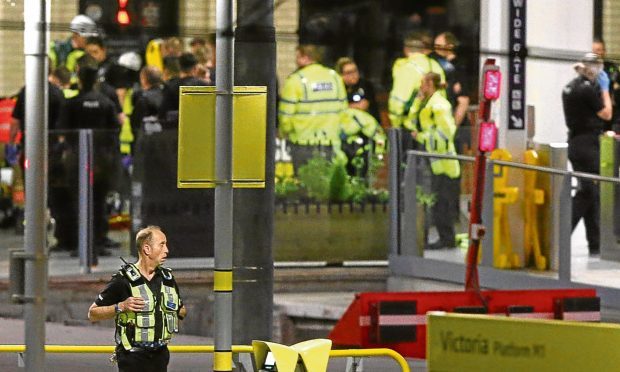 A man is set to stand trial over a claim he sent people offensive and abusive messages relating to the Manchester bombing.
Alister Craigie, 59, of Balmore Street in Stobswell, was arrested in the days after May's terrorist attack on a concert over claims he had sent racist messages via social media.
Craigie appeared at Dundee Sheriff Court, where a trial date was set after he pleaded not guilty to one charge.
The charge alleges that on May 22 or 23, at Balmore Street, West Bell Street, Fintry Terrace and elsewhere in Dundee, Kirkcaldy and Leith, and elsewhere unknown, he sent by a public electronic network, a number of messages through social media.
The messages were said to have been sent to members of the public, namely Martin Hogg, Gavin Carson, Claire Gallagher, Daniel Vanegas and Gordon Taylor, and others unknown.
Prosecutors allege that the messages were grossly offensive or of an indecent, obscene, menacing character, in that a bomb having exploded and killed and/or injured people earlier that day in Manchester, he made racist, abusive and offensive comments.
It is said that the messages were racially-aggravated.
During a hearing at the sheriff court, solicitor Ann Duffy said she was fully prepared for trial.
A date for the trial was set for September 8.
Craigie was released on bail by the court meantime.
May's bombing, which targeted an Ariana Grande concert, killed 23 people — many of them children.
The attack took place as people made their way out of the Manchester Arena, having enjoyed a performance by the American popstar.
The perpetrator was later named as Salman Abedi, 22, who was said to have detonated a suicide bomb — containing nuts and bolts — within the foyer of the arena.
A police probe into the incident initially revealed what officers believed to be a terror network that had been involved in plotting the attack, but it was later said that Abedi had acted alone — although others may have been aware of his plans.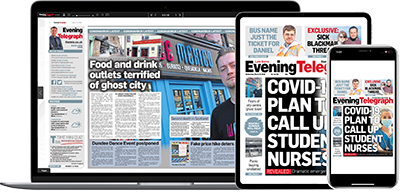 Help support quality local journalism … become a digital subscriber to the Evening Telegraph
Subscribe