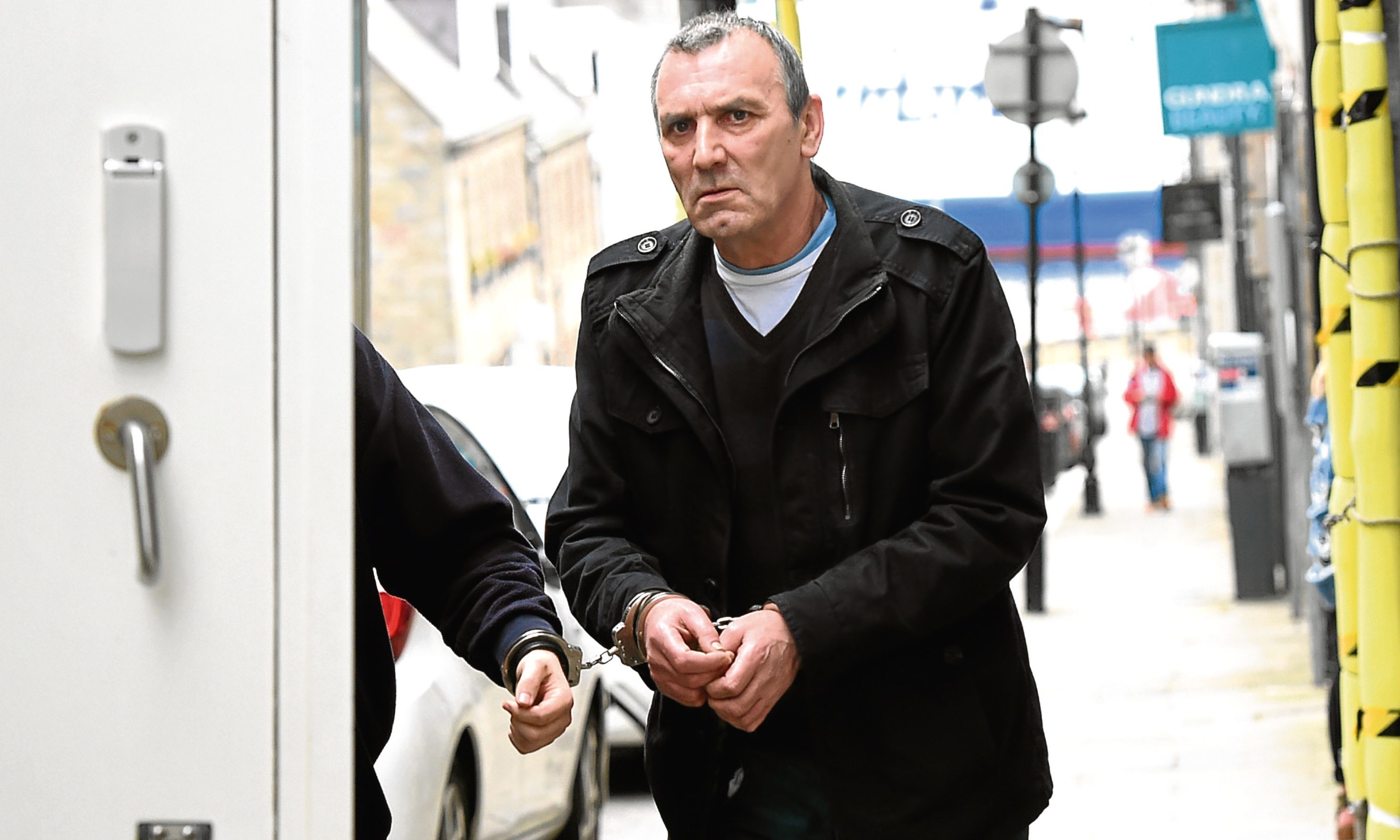 A man who threw away £2,000 worth of heroin as he tried to escape from police has been jailed for seven years for drug dealing.
George Bryceland, 56, from Dundee, was sentenced to the statutory minimum at the High Court in Livingston today after being convicted for the third time of being concerned in the supply of Class A drugs.
Passing sentence, judge Lord Clark told him: "Those like you who supply heroin contribute to a terrible blight on our communities and on those individuals who take the drugs."
Bryceland, a prisoner at Perth, was earlier found guilty of obstructing police and being concerned in the supply of heroin after a three-day trial at the High Court in Aberdeen.
The jury heard that he ran off when approached by police officers in Forthill Road, Broughty Ferry, on December 13 last year, and threw away a package containing 20.83g of heroin with a street value of about £2,000.
The court was told he had electronic scales with traces of the drug on them and £250 in cash but he claimed the heroin was for his own use.
Solicitor advocate Chris Fyffe, defending, argued that it would be unjust for the court to impose the minimum seven-year sentence required by law for a third drug dealing offence.
He insisted that Bryceland maintained that he had not been concerned in the supply of drugs, and the substance had been for his own use.
But he then added: "I understand the court can't sentence on the basis that position is correct because the jury has rejected that position."
Lord Clark highlighted that Bryceland had been sentenced to eight-and-a-half years in prison in 2002 after being convicted of four charges of dealing in Class A drugs and to three-and-a-half years in 2008 after pleading guilty to being concerned in the supply of cocaine.
He told Bryceland: "You have a lengthy record of previous convictions, many of which are for theft or road traffic offences.
He added: "When a person is convicted for a third time the law says the offender should be sentenced to seven years imprisonment.
"I'm not persuaded that in all of the circumstances in this case these would render unjust the requirements of the legislation."
A six-month jail term for obstructing police will run alongside the other sentence.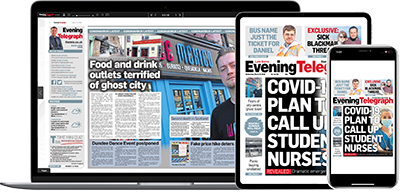 Help support quality local journalism … become a digital subscriber to the Evening Telegraph
For as little as £5.99 a month you can access all of our content, including Premium articles.
Subscribe