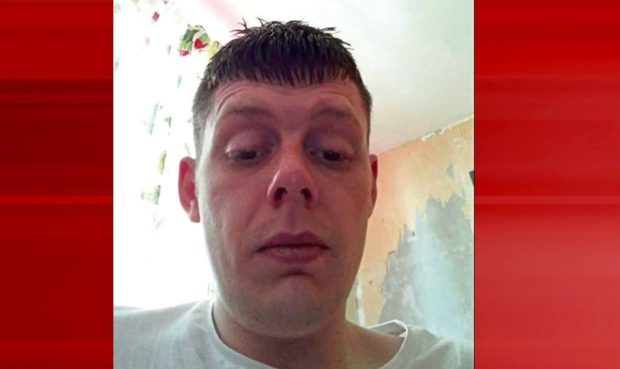 A man has been jailed and banned from driving for seven years after admitting his 11th motoring offence at Dundee Sheriff Court.
Steven Mitchell, 29, was told by Sheriff John Rafferty he would have been given the maximum disqualification from driving of 10 years, were it not for his early guilty plea.
Instead he was sentenced to eight months' imprisonment for the offence of driving while unfit through drink or drugss.
Mitchell, of Fintryside, admitted that he committed the offence on Monday on Luther Place.
He admitted a further charge of doing this while he was disqualified from driving.
A not guilty plea to a third charge of driving without insurance was accepted by the Crown.
The court heard that at 10am, a witness saw Mitchell lying on the ground on Luther Place beside the vehicle. He was then seen by the same person to enter the car and drive off.
Around 30 minutes later the witness returned to Luther Place, saw Mitchell "slumped" in the driver's seat and approached the vehicle to try to rouse him.
The court heard Mitchell "briefly raised his head before slumping over again".
He was in the driving seat, with the seatbelt on and was "unable to stay awake". The witness was concerned for his safety and called the police.
A breath test conducted by the police for alcohol was negative.
An ambulance attended and Mitchell told paramedics he had taken some tablets, which his defence agent told the court were diazepam.
As Mitchell was unable to stay awake, he was taken to Ninewells Hospital and kept under observation before being discharged on Tuesday.
In court, his defence agent asked for a non-custodial sentence to be considered.
However, Sheriff Rafferty said: "This is his 11th driving offence.
"What possible confidence can I have that he won't end up behind the wheel of a car again?"
He told Mitchell: "Owing to your early plea, I will disqualify you from driving for seven years – it would have been 10.
"You will go to jail for eight months, that is discounted from 12 months – again because of your early plea."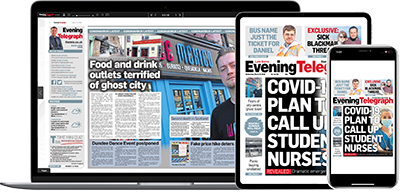 Help support quality local journalism … become a digital subscriber to the Evening Telegraph
For as little as £5.99 a month you can access all of our content, including Premium articles.
Subscribe