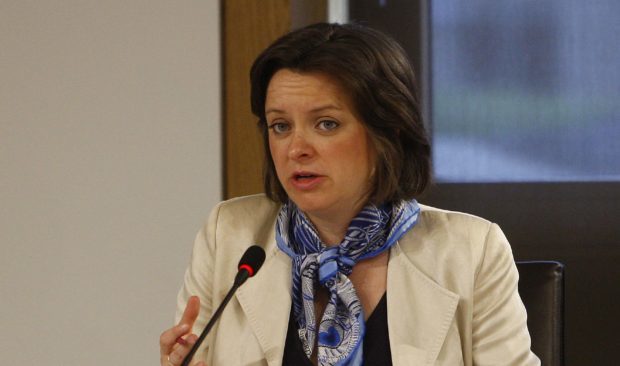 Children in care in Dundee are being failed by the council's education system, it has claimed.
Dundee council area has the second-lowest number of looked-after children going into work, training or further education in Scotland.
Looked-after children are those in the care of their local authority. They are usually either in residential care, looked after by kinship carers or by fosterers.
Only 59% of looked-after children in Dundee end up in a "positive destination" after school, below the Scottish average of 76%. Only South Ayrshire performed worse.
Positive destinations include higher education, further education, training, voluntary work, employment and activity agreements.
Children in care in the city also have some of the lowest numbers of qualifications in the country.
The percentage of looked-after pupils in Dundee attaining SCQF level 4 qualifications was 64%, the fifth-lowest in Scotland for looked-after children. The Scottish average was 78%.
Scottish Labour MSP Jenny Marra called on the city council to review its policy on supporting vulnerable children.
She said: "Looked-after children need more support but it is clear from the Scottish Government's own figures that the cuts are having an impact on their life chances too.
"The council needs to conduct a review of this as soon as possible."
Scottish Conservative MSP Bill Bowman said: "One of our duties as a society is to give children the best possible start in life. And, when a child has been in care, the need for support can be even greater.
"Dundee residents would expect looked-after young people to have a positive destination when they leave school.
"The SNP government and council have taken the city and its children for granted."
Jenny Paterson, CEO of Breakthrough Dundee, said the figures made for "difficult reading." The charity, launched last year, offers mentoring support in schools and learning experiences primarily for young people who have been in the care system.
She said: "The report highlights the need for much more to be done to support care-experienced young people to achieve positive outcomes in life. While some improvements are noted, the fact that young people with experience of the care system are significantly less likely than their peers to achieve positive destinations is simply not good enough.
"The findings regarding outcomes for young people in Dundee make difficult reading but Breakthrough is delighted to be working in partnership with Dundee City Council and other organisations to radically change this picture for the better."
Labour education spokesman Iain Gray MSP said: "Dundee is storing up trouble for these youngsters and the SNP leaders of the council need to act urgently to improve support for their looked-after children.
"They are corporate parents to these young people and they are making a very bad job of it."
Councillor Gregor Murray, Dundee City Council's convener of children and family services, said the figures "fluctuate" over longer periods.
Councillor Murray added: "When we look at figures across a longer -term trend, we are given better readings.
"Vast improvements have been made, but there is still a long way to go, both in Dundee and in Scotland.
"The Dundee figures are not too different from those recorded nationally, especially for those living in care.
"Our number one target when we were elected last year was to lower the attainment gap, and the one for level four numeracy and literacy has reduced dramatically.
"I think people might worry we are paying less attention to those who are achieving, which is why the gap is shrinking, but this is not the case."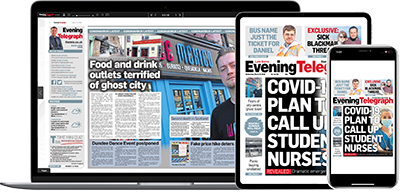 Help support quality local journalism … become a digital subscriber to the Evening Telegraph
Subscribe