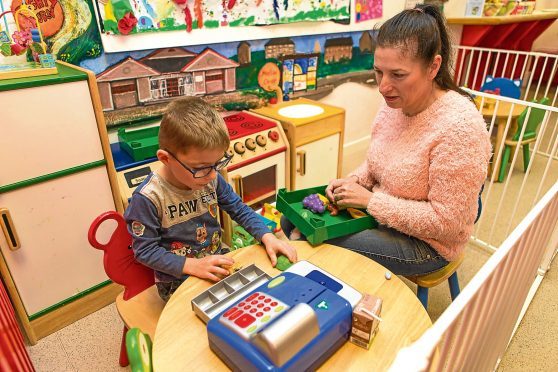 A Dundee project which provides free meals to children during the school holidays has won the backing of city parents.
The Fun and Food Programme — which is run by Dundee Bairns — is continuing to help feed city children during the holidays after being launched a year ago.
It is once again being run during the October break.
David Dorward, chief executive of Dundee City Council between 2009 and 2014, started the programme last year.
Speaking as the project got back under way at the Brooksbank Community Centre in Pitairlie Road — one of the centres which provides the meals — Mr Dorward said he was delighted by the success of the scheme.
He said that the idea had come about after it was recognised that, despite many children receiving free school meals during term time, there was no such provision during the holidays.
When it first started, the programme provided 450 free school meals.
Since then, it has gone on to serve 50,000 free meals in the last year and Mr Dorward said that more than 7,000 meals will be handed out during the October break.
The project also gives families somewhere to go to take part in activities which won't cost parents a lost of money.
Mr Dorward said: "We started this back in April 2016 when we provided a total of 450 free meals. By the holidays last October, that number had grown to 3,800 and this October holiday we will be providing in excess of 7,000 free meals.
"That amazing growth shows that there is a definite and real need for this service in Dundee.
"It started off with the free lunches and now we have been able to extend this to provide free breakfasts as well."
Dundee mum Rebecca Watt, 26, said she would probably go along to the breakfast and lunch clubs at the Brooksbank Centre most days of the holidays.
The 26-year-old, from Fintry, added: "As a single parent of three, catering for the children during the holidays gets to be very expensive. Bringing my children here makes a massive difference.
"As well as getting a free and varied diet, the club also provides lots of free activities so parents do not end up having to pay for expensive days out.
"It also gives me the chance to meet other parents so the socialising side of it is also very important.
"Sadly there is still a stigma attached to needing help to feed your children but people have no need to feel ashamed — anyone can be in this situation."
Gina Clarke, 49, of Emmock, said her children enjoyed mixing with other kids— as well as being able to take advantage of the free meals.
She added: "This is a great idea, especially for many parents for whom the holidays can be a very expensive time."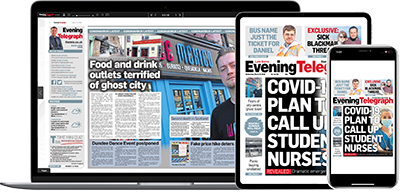 Help support quality local journalism … become a digital subscriber to the Evening Telegraph
For as little as £5.99 a month you can access all of our content, including Premium articles.
Subscribe