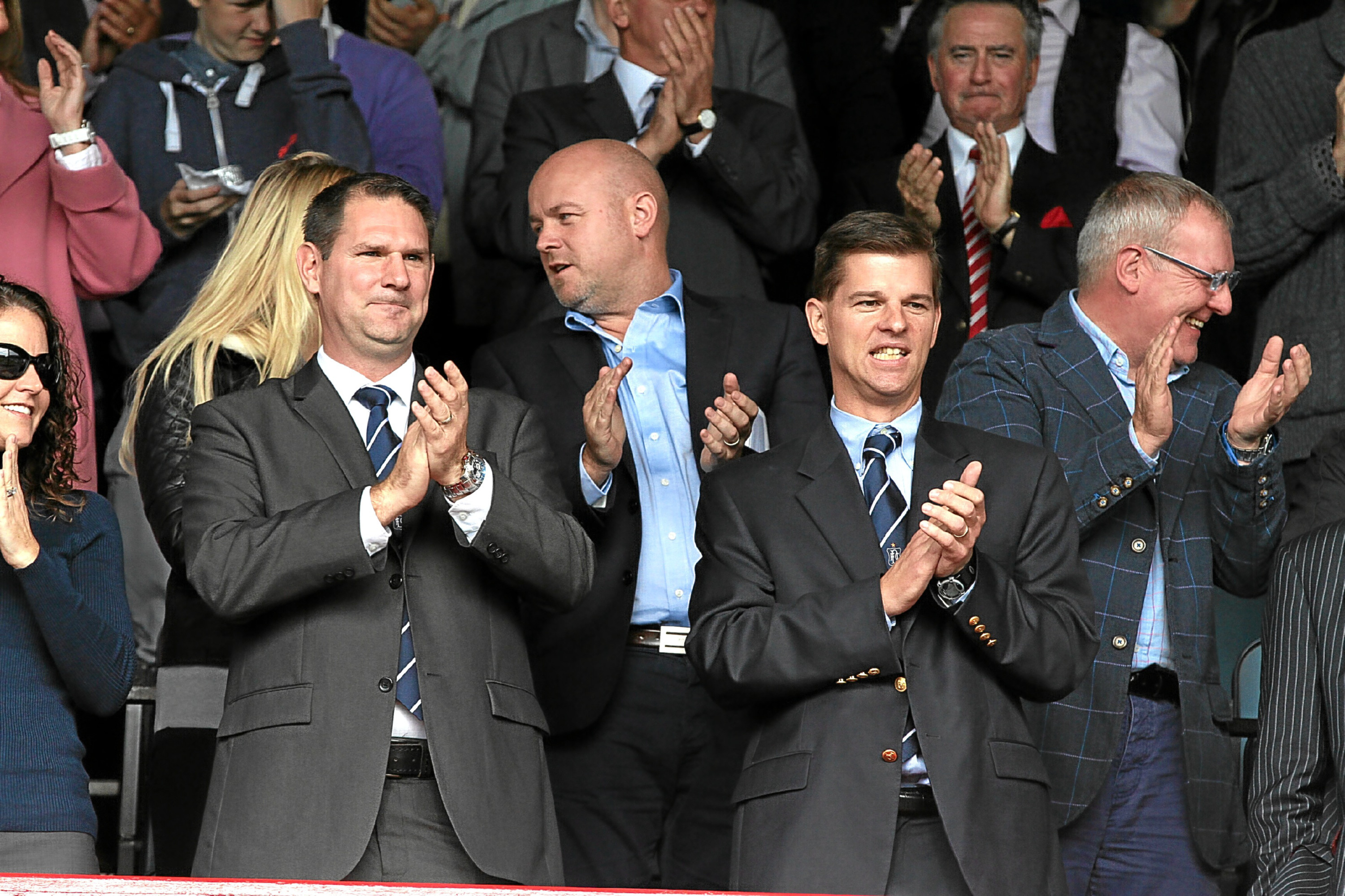 John Nelms has laughed off the suggestion Dundee Football Club is some kind of rich man's "plaything".
Instead, the American director has underlined Keyes Capital's commitment to the Dark Blues' sustained, long-term success, both on and off the field.
Many critics, tarnished by decades of financial trouble and top-brass mismanagement at Dens Park, claim the day will come when Nelms and money man Tim Keyes get bored of Scottish football.
And then, like many an owner, chairman and director before them, the US investors will pull out of and leave the club high and dry.
That could not be further from the truth, according to Nelms.
"It's certainly not a 'plaything'," he said. "This club is something I work hard for every day. And Dundee is a place where I have laid down roots.
"Those roots are only getting stronger the longer we as investors stay here.
"On a personal level, my family and I love it in the city.
"My family is settled, the kids are almost Scottish. In fact, we will be able to apply for a British passport in a few years.
"We are in this for the long haul."
Two-and-a-half years down the line from walking through the Dens doors, Nelms admits he, and the board, have had to make choices that have proven unpopular.
And he says he will continue to do so, as long as they are in the best interests of the club.
"Sometimes we have to make decisions people will not like," Nelms said.
"I try to be in the background. It is about the players and Dundee Football Club, not us behind the scenes. But from time to time we will be unpopular.
"We have thick skin. People need to realise we make these decisions for the good of the club as a whole.
"We are a conscious group of people at this club. We try to make the right decisions for the organisation and we will take the criticism if we get it wrong."
While certain sections of the Dark Blues fanbase stress over what the future holds for Dundee financially, Nelms is of a positive mindset.
He continued: "Financially, we are finally to the point where we have a full hand on everything.
"We know what exactly comes in and what goes out.
"As a club we are able to manage that reasonably well.
"We do not promise things we cannot deliver.
"You will have to ask the fans if they are happy with what we have managed to achieve. I would hope they are."
Not finishing in the top six had an undoubted impact on Dundee's financial plans.
But fear not, says Nelms, it was not the massive hit many believed.
"We have a budget. We budget for sixth place and we know what the ramifications are if we do not make it, which we didn't," he said.
"We are comfortable. It was a hit not to make that target but it does not have an impact on the plans we have at this football club moving forward.
"It is not as big a hit as some people might think."
City rivals Dundee United's plight has brought home just how important it is for clubs of the Tangerines' and Dundee's size to plan for all eventualities.
Nelms says the Dark Blues, although ambitious and optimistic with their seasonal targets, always prudently consider the worst-case scenario.
"We make plans for every eventuality," he said.
"Every signing we make, we have plans in place just in case things go wrong. You have to do that when you run a prudent, sensible business.
"You can't take anything for granted.
"You always have to be prepared for the worst."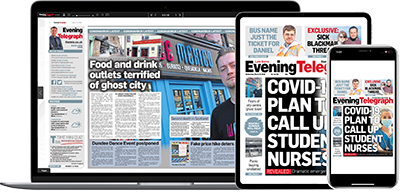 Help support quality local journalism … become a digital subscriber to the Evening Telegraph
Subscribe