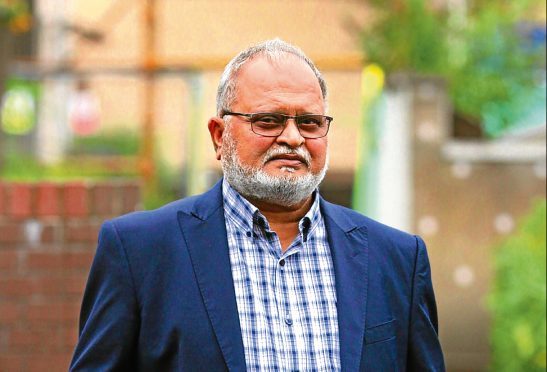 A Dundee Islamic leader has spoken of the "evil" of recent terrorist attacks — and said he thinks those responsible should face the death penalty.
An improvised explosive device was detonated on a London Underground train on Friday — injuring 22 people in what police have said was a terrorist incident.
Armed police and emergency services rushed to Parsons Green Underground station in west London after receiving reports of an explosion at 8.20am.
The device comprised a bucket in a carrier bag with protruding wires, according to witness accounts.
Passengers on the train said it burst into flames, leaving those nearest to it with burns.
Sarwar Rathor, a trustee of the Scottish Islamic and Culture Centre, and a member of the Dura Street Mosque, said coverage of the incidents had reduced him to tears.
He said: "The Muslim community in Dundee is really shocked by these actions. The person or people who committed this are causing problems for the whole of society but it is also giving the Islamic community a bad name because these evil people claim they are doing it in the name of Islam.
"No words can express my anger and sorrow towards what has happened to these innocent people. This is absolutely mindless violence towards poor, innocent people. I saw images on the news of a young girl who was injured with bandages on her face.
"It was making me cry to see such an image of a young girl."
The explosion is the fifth terrorist attack to be carried out in Britain this year already. In May, 22 people died — including a number of children — after an explosion tore through a pop concert at Manchester Arena.
The following month, eight people were killed and 48 were injured in a terror attack at London Bridge.
Sarwar said: "These people are meant to be living in a civilised society but are acting like this.
"We always condemn acts of violence and I — as a member of the Muslim community in Dundee for 48 years — have lots of friends here, my kids were all born here and have lots of friends here. My daughter-in-law is Scottish.
"These people want to cause division, hatred and segregation in our society but we all just want to live in peace and respect each other's cultures.
"Bringing religion into this and people claiming to do this in the name of religion is giving Islam a bad name.
"People think 'Muslims are bad people' — there are good and bad people in every part of society.
"The people who carried out this attack are pure evil. These people must be captured and I think they should face the death penalty for what they did.
"I know that's illegal in this country but that is just how this type of mindless violence makes you feel."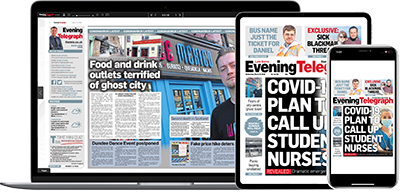 Help support quality local journalism … become a digital subscriber to the Evening Telegraph
Subscribe