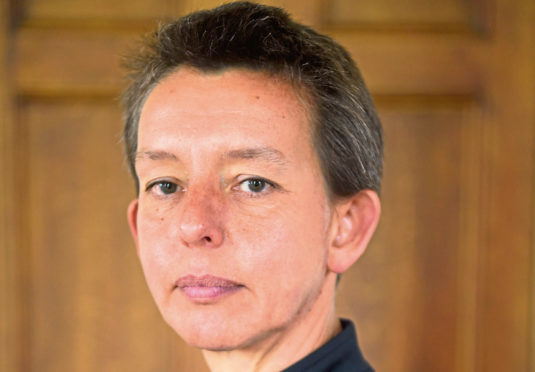 Experts believe a rise in the number of sexual offences reported in Dundee could be down to the "#MeToo effect" encouraging people to come forward.
The latest figures show more sex crimes are reported per head of population in Dundee than any other area of Scotland.
The stats, published by the Scottish Government, show that 41 sex crimes were reported per 10,000 people. The lowest rate was reported in East Dunbartonshire, where one in 1,000 people reported a sexual offence.
Sex crimes accounted for 6.7% of all offences reported in Dundee in 2017-18, up from 5.9% the previous year and 3.6% in 2013-14.
Sinead Daly, manager at the Women's Rape and Sexual Abuse Centre in Dundee, said media coverage of issues such as the #MeToo movement, which unfolded in the wake of allegations against Hollywood film producer Harvey Weinstein, was opening up a conversation among survivors.
"There's probably a combination of an increase in prevalance (of offences) and confidence to report them," she said.
"More work needs to be done to look at the figures and see how young these people are, whether these incidents are peer-to-peer – the Scottish Government and other partners ought to consider that.
"The prevelance of media attention has opened it up."
Police Scotland Deputy Chief Constable Fiona Taylor said: "The increase in recorded sexual crime suggests victims feel more confident coming forward to report to us and we want to support and encourage people to continue doing this."
Sex crimes are being reported on an increasingly frequent basis.
Nearly 12,500 were reported in 2017-18, up from 11,092 the previous year, and it has risen every year since 2008, when 6,331 were recorded.
This year's figures also include so-called "revenge porn", which was made an offence by n ew legislation last year.
A Tele investigation earlier this year found 23 reports of revenge porn offences were made in Dundee in the first year of the law.
Elsewhere, there was a 5% rise in reports of non-sexual violent crimes and falls of 4% and 5% in crimes of dishonesty and vandalism, respectively.
As a whole, the level of reported crime fell by 1% across Dundee – bucking the national trend of a slight rise in the last year.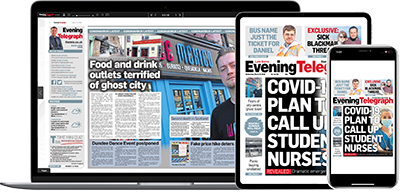 Help support quality local journalism … become a digital subscriber to the Evening Telegraph
For as little as £5.99 a month you can access all of our content, including Premium articles.
Subscribe