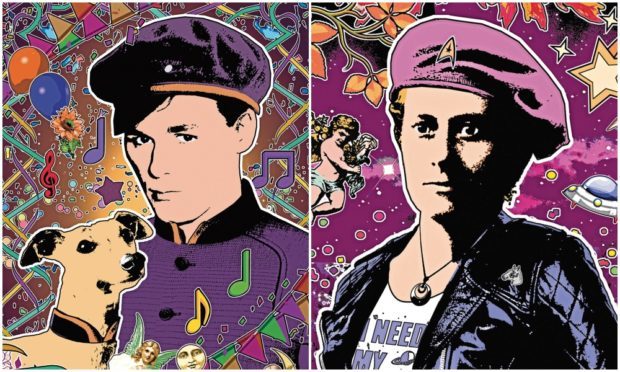 Two of Dundee's most influential exports have been immortalised in a new book of art work.
Renowned astronomer Williamina Fleming and ex-Associates lead singer Billy Mackenzie feature prominently in Cool Scots – a new book by city designer Greg Moodie.
From Robert Burns and Kenny Dalglish to Flora MacDonald and Muriel Spark, the book showcases some of Scotland's most important figures in colourful digital portraits.
And Dundonians will be able to see the work up close and personal at a special launch event at The Butterfly Cafe in Commercial Street on Saturday July 28.
Greg, originally from Maryfield, said he wanted to give a new focus to some of the country's unsung heroes.
The 55-year-old said he was particularly fascinated to research Fleming's story and bring new life to her image.
He added: "The whole project started off after I did a mural of Robert Burns for a bar.
"I think the landlord almost passed out at how psychadelic he was looking so I thought there would be something in it for a series of portraits.
"Essentially, my aim is to make these figures look timeless.
"It was fairly tricky trying to find a gender balance at first but I managed to discover 22 women whose achievements many people might not be aware of.
"One of them was the Dundonian Williamina Fleming and my folks, who have lived in Dundee all their days, had no idea who she was.
"I remember when I was asking for suggestions that a lot of Americans were telling me I should definitely feature her.
"She spent most of her time in America and did some amazing astronomical work so this project has been a big learning experience for me."
Earlier this year, Stobswell singer-songwriter Mackenzie was honoured with a stunning portrait in his home area by artist Garry Milne as part of OpenClose Dundee.
Other figures featured in the book include telephone inventor Alexander Graham Bell using a mobile with a selfie stick featuring in the background, as well as Robert Louis Stevenson – who is portrayed on the front cover.
Former Duncan of Jordanstone student Greg added: "Singer-songwriter Billy Mackenzie was a big part of the city.
"I think people who come and see the work will be surprised by some of the achievements. I was taken aback by some of them myself.
"It's stuff like the first woman doctor and the first woman to be allowed to attend university that people aren't entirely aware of, which is pretty amazing for Scots.
"My inspiration was just to make them look colourful. I didn't really set out to make them psychadelic but they ended up that way.
"The portraits aren't in any chronological order – it's not about time. The whole purpose was to make them look cool and timeless while highlighting what they did.
"It was really just about giving them a fun background and I'm looking forward to bringing it to the Butterfly."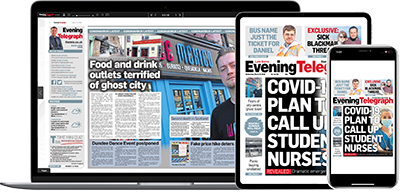 Help support quality local journalism … become a digital subscriber to the Evening Telegraph
Subscribe