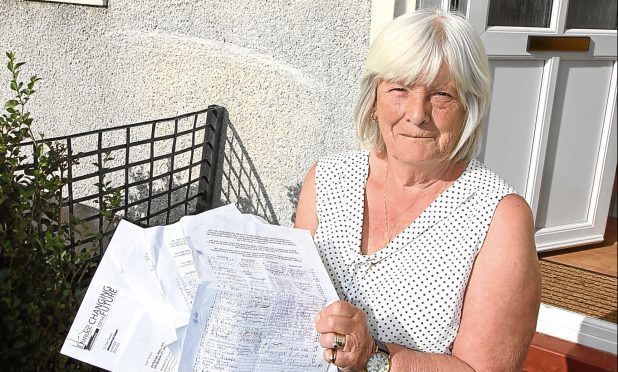 A councillor hopes a "resolution" has been found in a row over the provision of insulation for homes in an area of Dundee after a new contractor for the work was appointed.
More than 150 people living in Dryburgh Street launched a petition in September calling for external wall insulation to be fitted to their homes.
They claimed they were being unfairly treated as some residents in private properties elsewhere in the city had benefited from the work — but they had been left out.
The scheme to provide cladding for council-owned properties was then halted after an issue is believed to have arisen with the former contractor.
However, Councillor Charlie Malone — whose ward includes Dryburgh — said SERS Energy Solutions Ltd had now been awarded the tender for the work.
He said he hoped to meet the firm to discuss residents' concerns — which also included claims that homes and gardens had been damaged by cladding work.
He added: "The tender has now been awarded and we need a list of the residents' concerns to put forward.
"That includes any potential damage which will be caused by this work and how people can become involved with the scheme — there is a lot of stuff we're looking at.
"I've demanded an update on the situation from the contractors.
"I've been asking for this for months and months because the residents have basically been in the dark about the whole thing."
He added: "I want a meeting with them about the timeline and when the scaffolding will go up.
"It's positive that we have a resolution but it should never have come to this in the first place."
Margaret Davidson, who launched the original petition, said: "We haven't had any notice about what's happening next.
"My hedge was damaged because I'm living between two houses that are having work done.
"We'll have to wait and see what comes but I want to know what they're going to do because we're still waiting."
The Tele has asked Dundee City Council to comment but it had not responded at the time of going to press.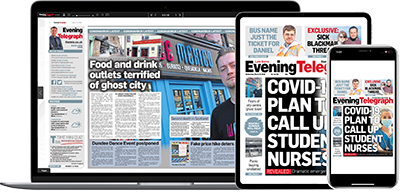 Help support quality local journalism … become a digital subscriber to the Evening Telegraph
Subscribe