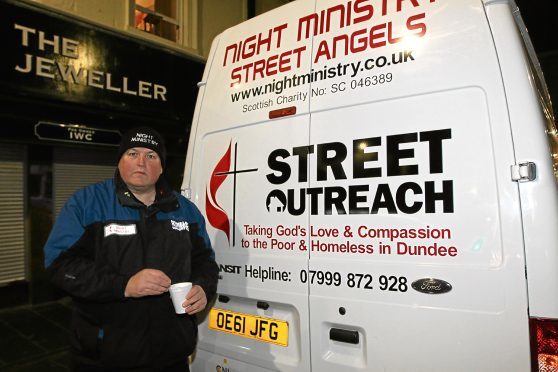 A homeless charity has made an urgent plea for donations amid the winter weather gripping the city.
The Night Ministry Street Angels have been out on the streets over the festive period helping people who have been sleeping rough.
Now, volunteers are trying to raise money to buy more sleeping bags, with the temperatures dropping below zero on city streets during the night.
The charity is also looking for help to buy fuel for its van and to replenish supplies.
Charity boss Gareth Norman said the angels had been out on the streets regularly over Christmas.
He said: "An early morning patrol on Boxing Day managed to provide hot chocolate drinks and sandwiches to three rough sleepers who had taken shelter in shop doorways and church entrances across our city.
"We made sure that people were aware of where to go get free hot food.
"Some of our street friends just needed us to be there for them to listen whilst they talked about some happier times in their lives.
"Christmas is a hard time as it is seen as a time to be with family and for some homeless people this cannot happen which makes them feel even more isolated and sometimes suicidal.
"We at Night Ministry listen, care and where possible help."
He said that they had received a few financial donations already to help.
He added that the battery and pads on their defibrillator were also out of date and the charity is trying to raise £120 to replace them.
Gareth said: "It's really important for us to have them. Meantime we are thinking how we can raise funds quickly to get more sleeping bags before we run out."
He said that as well as helping homeless people, the charity has been able to assist young people making their way home in the early hours after nights out.
Volunteers helped a drunk young man who was lying outside and got him home safely as well as a young girl who was on her way home after a night out.
Earlier this winter, the Tele went out for a night with Gareth and the Night Ministry Street Angels in their new van as they drove round the city on the lookout for anyone sleeping rough or in need of warm food or clothing.
At the time Gareth said: "I'm worried it's going to be a harsh winter with more people sleeping rough."
Anyone wishing to donate or lend a hand to the group should contact 07999872928 or visit the group's website by clicking here.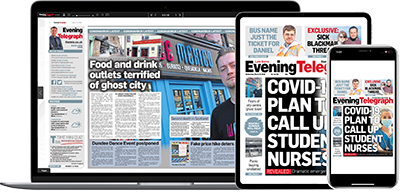 Help support quality local journalism … become a digital subscriber to the Evening Telegraph
Subscribe