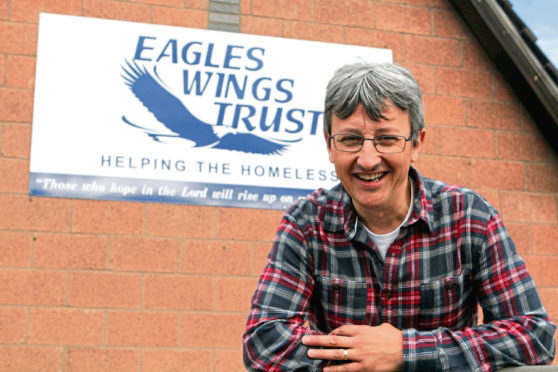 The boss of Dundee's Eagles Wings Trust has given a huge thanks to pupils from Carnoustie High School who have been collecting on the charity's behalf.
Mike Cordiner of the charity said pupils from the school recently answered a call for donations and had done a "fantastic job".
And he said their efforts had gone a huge way to helping out a man asking for assistance.
He said: "I just want to say a huge thank-you to the girls from the school who, along with Tesco and Asda in Dundee, have gone a long way to meeting our need for tins when our shelves were left totally bare earlier this week and we put out a plea for donations.
"They really met the need we had when we put out our emergency plea.
"Thanks also to the Carnoustie High girls for the huge donations they collected for us and to the student who dropped in with a microwave and kitchen crockery.
"We had a guy at the van this week who literally had nothing.
"He had just moved into a house with some clothes and nothing else.
"He left with a load of stuff and said he now feels he can go and start to make his house a home.
"What everyone has done is amazing."
Mike said that pupils from the school had gone even further when they donated £3,000 they had won to give to a charity of their choice to the Eagles Wings Trust.
He said: "We had a great night at the Carnoustie High School youth and philanthropy initiative event.
"Pupils from the school chose us as their charity and made a fantastic heartfelt presentation all about the work of Eagles Wings.
"It was a tough competition and they were deserving winners of £3,000 for charity."
He said the pupils had also spent time volunteering.
He added: "They have also spent time volunteering for us, and have collected a huge amount of groceries and toiletries for us to distribute.
"They are amazing and should be very proud. They have done a fantastic job and have done themselves, and us, proud."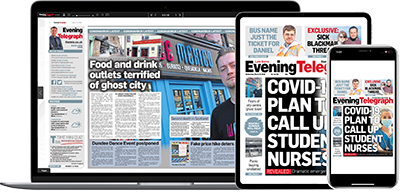 Help support quality local journalism … become a digital subscriber to the Evening Telegraph
For as little as £5.99 a month you can access all of our content, including Premium articles.
Subscribe