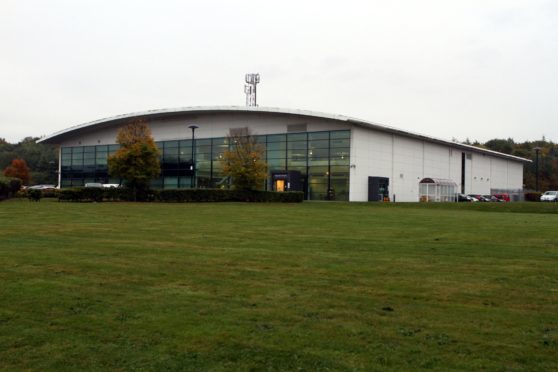 A Dundee HMRC worker who was sacked after being off after a "playful" slap to the knee aggravated an old injury from his time in the forces has failed in a disability discrimination claim.
Alexander Barclay, who goes by his middle name Nairn, was employed as a customer service adviser at HMRC's Sidlaw House inbound call centre from May 2015-March 2017.
The court heard that Mr Barclay, of Strathmore Place, had a long-standing knee injury from his time in the Royal Air Force, which led to an occupational health report that instituted extra breaks for the worker.
In August 2016, the claimant attended a team meeting where a colleague, unaware of his preexisting condition, "slapped him playfully on the knee" causing Mr Barclay "considerable pain", forcing him to go home for the day.
Mr Barclay was then absent from work for a few days, before returning to work. However, he was again off work from September 15-27 after his knee "did not settle down".
After multiple meetings with tax bosses to discuss adjustments to his working environment to allow him to return to work, Mr Barclay intimated he was unable to, due to the condition.
The court heard that HMRC had offered reduced hours, moving desks, off-telephone work, and a lift to and from work. Mr Barclay declined to return to work with the adjustments on his GP's orders, saying he would be able to work from home. However, tax bosses said that would be incompatible with his role and his employment was terminated on March 20.
This led Mr Barclay to take the tax bosses to a tribunal, alleging that they failed to make "reasonable adjustments" to allow him to return to work. However, his claim was dismissed by employment tribunal judge Ian McFatridge in Dundee.
He said: "The tribunal agreed with the respondents' representative that there is a difference between the claimant wanting to return to work and being able to return to work.
"The claimant deserves some sympathy for the fact that due to his disability he was unable to return. Our view is that there were no reasonable adjustments which could have been made by the respondents that would have enabled him to.
"We also consider that the respondents did in fact offer the claimant all of the reasonable adjustments he sought, with the exception of home working, and that the claimant's position at the time backed up by occupational health advisers and, on the claimant's own account by his own GP, was that these adjustments would not allow the claimant to return to work.
"The unfortunate fact of the matter is that the claimant was unfit to attend work and nothing the respondents could reasonably do by way of adjustments would change this. There has been no breach by the respondents of their obligations and the claim therefore fails."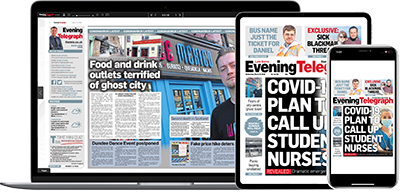 Help support quality local journalism … become a digital subscriber to the Evening Telegraph
Subscribe