A group of High School of Dundee pupils gained an insight to living on the bread line while making videos explaining how to cook with food commonly found in food parcels.
The seven S5 and S6 pupils spent time each Wednesday afternoon over the last year volunteering for the Dundee Foodbank over the year, including producing a series of home cooking demonstration videos using ingredients found within a typical food parcel.
The project came about after staff and volunteers at Dundee Foodbank noticed that many people using the service had shared their experiences of struggling with cooking, especially when living on such low budgets.
As a result, the Foodbank decided to create some resources to help break down the myth that it's a difficult, time-consuming, and expensive endeavour.
"It's quite limited so it gave us a new perspective of what people live on and how it's not particularly varied," Anoushay Okhai, 17, said.
"So it kind of helped us be a bit more resourceful."
The group came up with a selection of dishes to make, including tuna fish cakes, pea soup, corn beef chili and mango soup.
"There's a cook book that we got inspiration from and changed them a bit," Lily Birchan, 17, said.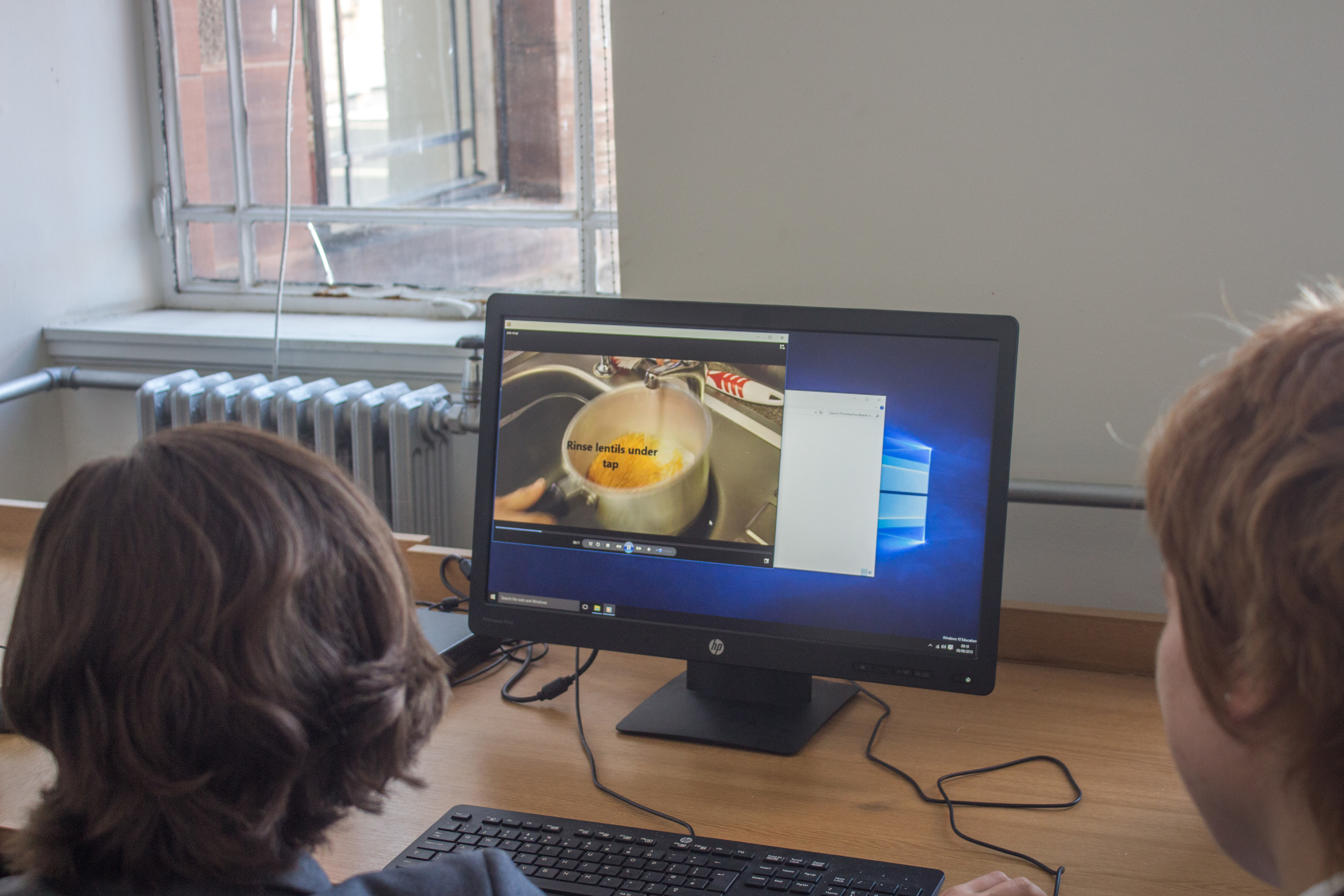 Michael Calder, Stock Co-ordinator at Dundee Foodbank, said the students were fantastic.
"They took complete ownership of the initiative. I simply briefed them on the idea and they took it from there," he said.
"They devised their own recipe ideas, cooked the meals, filmed the process, and then edited the footage to create the final video which they are now handing over to us.
"We had this idea of cookery demonstration videos for some time but did not have the time or capacity to create it. I have been very impressed with the skills, ingenuity, and enthusiasm these students have displayed.
"On behalf of Dundee Foodbank, I would like to express my sincere thanks to these students. They are a credit to their school and their efforts perfectly reflect 2018 as the Year of the Young People. I would also like to express my sincere gratitude to the High School of Dundee for their continued support of Dundee Foodbank."
Karlene Douglas, Charities and Community Outreach Co-ordinator at the School, added: "It was great to hear the pupils' personal reflections on what it must be like to rely on foodbank parcels.
"When the pupils then visited the Foodbank warehouse and sorted the food, I think the sheer volume of donations brought home to them to vast number of people in the city that rely on the work of the Foodbank. The pupils found the experience invaluable."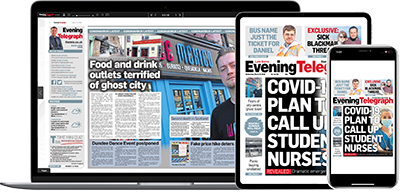 Help support quality local journalism … become a digital subscriber to the Evening Telegraph
Subscribe