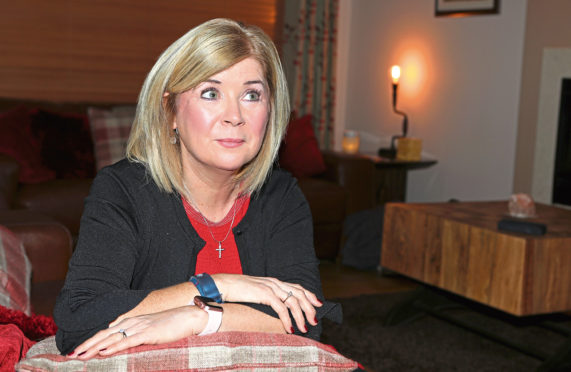 A Dundee grandmother who almost died after being attacked by murderer Robbie McIntosh has been told it could be another seven months before a report into the case is published.
Linda McDonald, 53, was left fighting for her life following a brutal attack by McIntosh in Templeton Woods in August 2017.
McIntosh, who had been serving a life sentence for the 2001 murder of Anne Nicoll – committed when he was just 15 – was on day release from prison at the time.
The cowardly killer was incarcerated at Castle Huntly open prison, and allowed weekend breaks once a month to his mum Heather Anne McIntosh's Angus home.
Heather had previously worked at the open prison as a social worker. Perth and Kinross Council insists she did not work there while McIntosh was a prisoner.
Linda said today she has been told the report into the circumstances surrounding McIntosh's release and the attack, which will be published by Angus Council, may never be published publicly.
She said: "I'm concerned Angus Council is dragging its heels because it's trying to cover up mistakes it knows have been made.
"I'm not happy at that at all. There has to be transparency in this and if the report is not published I will be taking the matter further – I won't be letting it lie."
Linda was originally told results of the significant case review by Tayside Multi Agency Public Protection Arrangements (MAPPA) would be published before last Christmas.
If the report is delayed until late summer, as Linda has been told, two years will have passed since the attack took place.
Linda said: "I am incredibly disappointed. I need this report completed and published to try to get some form of closure. Instead it is just going on and on.
"I had hoped it would be ready before Christmas and was looking forward to the festive period without this hanging over me. I was told the delay is because more investigation needs to be carried out. It's OK for McIntosh, but I'm the one trying to get on with my life and recover from what he did.
"Work, family and day-to-day life – no matter what I do this continues to hang over me. I desperately need closure to finally move on properly from what happened to me.
"I will continue to fight for this to be completed and published for everyone to see and read."
An Angus Council spokesman said there was no set date for the report to be published.
Family 'being kept informed' on review progress
A spokesman for MAPPA Tayside, which is carrying out the review on behalf of the local authority, said: "The significant case review (SCR) is currently being carried out which will consider the circumstances of McIntosh's offence with a view to identifying learning and any necessary improvements to public protection arrangements.
"A number of partners are involved in this review and are liaising with the independent reviewer. The process takes time in order that we comply with relevant legislation and national guidance.
"As such there is no date for conclusion or publication.
"All parties are working to ensure there are no delays, while ensuring we support the independent reviewer to deliver a full report.
"The chairwoman met with the family recently to keep them informed of the multi-agency review's progress and the multifaceted process involved.
"We have made it clear that the review, commissioned by Angus Council on behalf of the MAPPA SOG, will be lengthy but that the outcome will be shared with the family."
Joe FitzPatrick MSP, who represents Mrs McDonald's Dundee West constituency, said he was seeking further information on the timescale.
He said: "Mrs McDonald has shown incredible resilience since the attack that she suffered.
"I have repeatedly stressed to Angus Council that there should be no unnecessary delays and I am continuing to seek clarity from them about the timescales they have put in place to ensure that the report can be published as quickly as possible."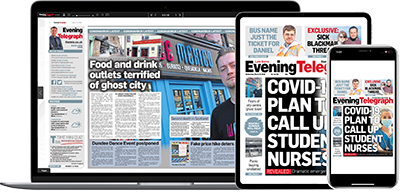 Help support quality local journalism … become a digital subscriber to the Evening Telegraph
Subscribe