A graffiti artist has created a huge mural depicting a local legend after vandals ruined one of his creations.
Paco Graff's original work on the side of Abertay University's student accommodation building on Lyon Street, celebrating the city's journalistic heritage, had been in place for six years.
However, when vandals ruined it, the French-born graffiti artist – whose real name is Ian Tayac – was tasked with coming up with a fresh creation.
The answer was a mural largely inspired by a local legend dating back to between the seventh and ninth centuries – the nine maidens and the dragon.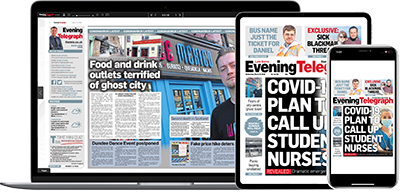 Help support quality local journalism … become a digital subscriber to the Evening Telegraph
Subscribe