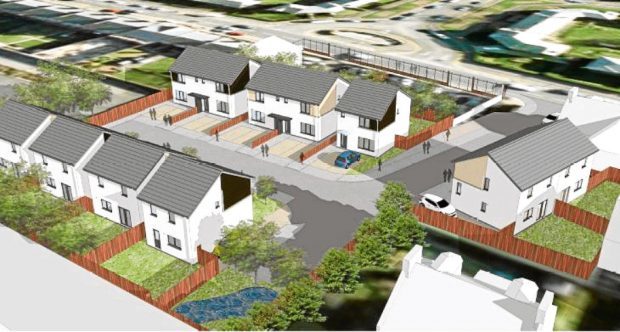 A planning application has been lodged to replace lock-up garages with 11 new homes to try to help address a shortage of family homes in Dundee.
If accepted by Dundee City Council, the Discovery Homes proposal would see existing lock-ups in Clepington Road demolished and three-bedroom homes built in the area instead.
The garages currently in place are said to be "redundant".
The site is just opposite the entrance to Fleming Gardens North and tucked behind Cowgate Motor Company.
The planning application states that the site would be accessed via an existing road that would be widened to 5.5m and pavements would be installed on both sides for pedestrians to use.
The houses are described as being "designed for modern day family living" with open-plan layouts.
A statement in the application said the development would "significantly improve" that part of the Clepington Road area and vowed the properties would be "reasonably priced", although it didn't give an indication of what that value would be.
It said: "The proposal will significantly improve the site and the creation of 11 new houses will attempt to address the current shortage of family homes in Dundee.
"The proposal will be for 11 family homes which will be reasonably priced.
"There has been a large number of housing developments in the central Dundee area and the proposal will make a positive contribution to the regeneration of the area."
Discovery Homes say the area currently suffers from vandalism and fly-tipping and claims its development would put a stop to the anti-social behaviour.
It said the plan would make a "significant environmental improvement to the area".
All the houses would have two parking spaces for the residents as well as providing some private garden space.
A pre-application inquiry was made to the council by Discovery Homes in February 2016.
Those proposals were for 10 homes, but following a redesign the company said it would now be for 11 homes.
It said this was due to the current market conditions and a more efficient house type design.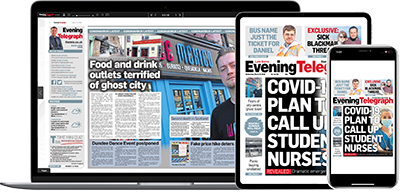 Help support quality local journalism … become a digital subscriber to the Evening Telegraph
Subscribe