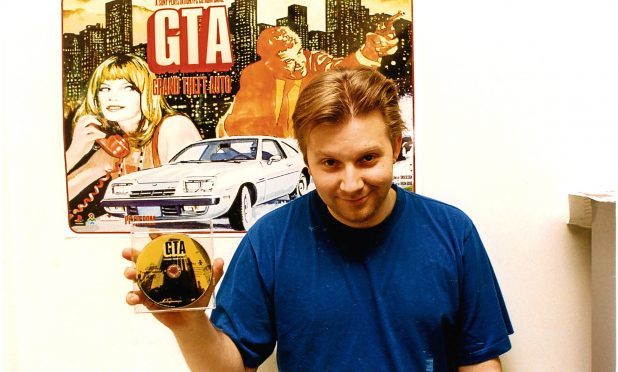 It has been accused of glorifying violence and was once publicly condemned in the House of Lords.
However, the Grand Theft Auto series has become a global phenomenon, selling more than 250 million copies since it was first released by Dundee-based DMA Design in 1997.
The controversial video game attracted criticism for letting players steal cars, shoot at policemen and run over pedestrians.
However, it has since spawned several successful sequels and influenced hundreds of other games.
It even inspired BBC drama The Gamechangers, starring Daniel Radcliffe, which was screened in 2015.
Back in 1995, GTA began life as an altogether different game called Race'n'Chase, as series co-creator Mike Dailly, 47, explained.
"It was supposed to be a cops and robbers thing but nobody wanted to play as the police as they thought being the police was boring," he said.
"We just made an arcade-style game that was very easy to get into."
GTA courted controversy on its release, spurred on by a campaign orchestrated by PR man Max Clifford.
Lord Campbell of Croy, the former Scottish Secretary, even asked a question in Parliament about the game before it came out, branding it as "off-message" for young people.
Brian Baglow, 47, was one of the writers on the original GTA, having joined DMA early in the game's development.
He said the game had "absolutely" boosted Dundee's reputation as a gaming city but added that the team had no idea it was on the brink of creating a cultural juggernaut.
He added: "I don't think we knew what we had at the time. We just had a sense we were making something fun. The game is seminal. It's a testament to the team but it's also amazing that it has been so influential."
The original Grand Theft Auto was one of the first "sandbox" games, giving players an open playground in which to drive about.
Despite being able to carry out acts of violence, players would eventually be hunted down by an increasingly determined police force.
Brian added: "It was a contemporary setting and the city reacted and changed around you.
"Ambulances would turn up if you hurt someone and eventually you would be killed or locked up. That's probably why it resonated with folk."
Both Brian and Mike believe the game was a success because it was ultimately fun to play — rather than because of the controversy.
Mike said: "GTA did well because of the game itself and word of mouth.
"At the time it was quite violent but looking back now, it's not really."
DMA — which was also behind hit game Lemmings, commemorated with a statue in Perth Road — still exists to this day, albeit as Rockstar North in Edinburgh.
And while the developer has moved on, its time in Dundee helped establish the city as a gaming hub. Many of the original team — Mike included — are still based in Dundee at companies including YoYo Games and Tag Games.
Mike added: "From the early 1990s through to the 2000s, from Lemmings coming out onwards, there was a big influx of people coming to DMA then going on to set up their own things.
"When Abertay started its games course it brought even more people into the city and there are new start-ups coming out of there quite regularly even now."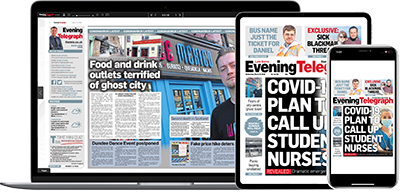 Help support quality local journalism … become a digital subscriber to the Evening Telegraph
Subscribe