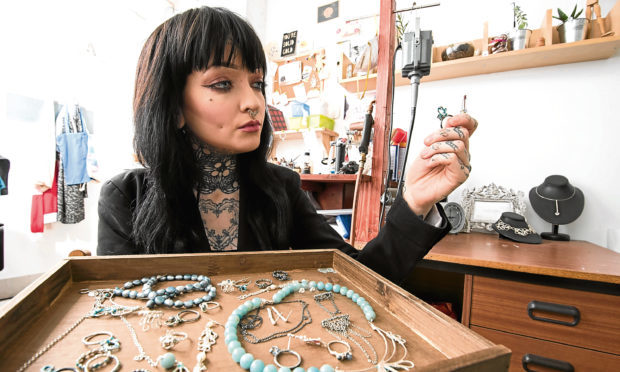 Think of your nearest and dearest and the jewellery you see them wear every day.
For some, rings, necklaces and bracelets have a deep sentimental story behind them — and forensic jeweller Maria Maclennan has researched ways to reunite these special pieces with loved ones after tragedy strikes.
Maria, 29, studied jewellery and metal design at Duncan and Jordanstone School of Art in Dundee, but after completing her degree she felt lost and confused on what she wanted to do next.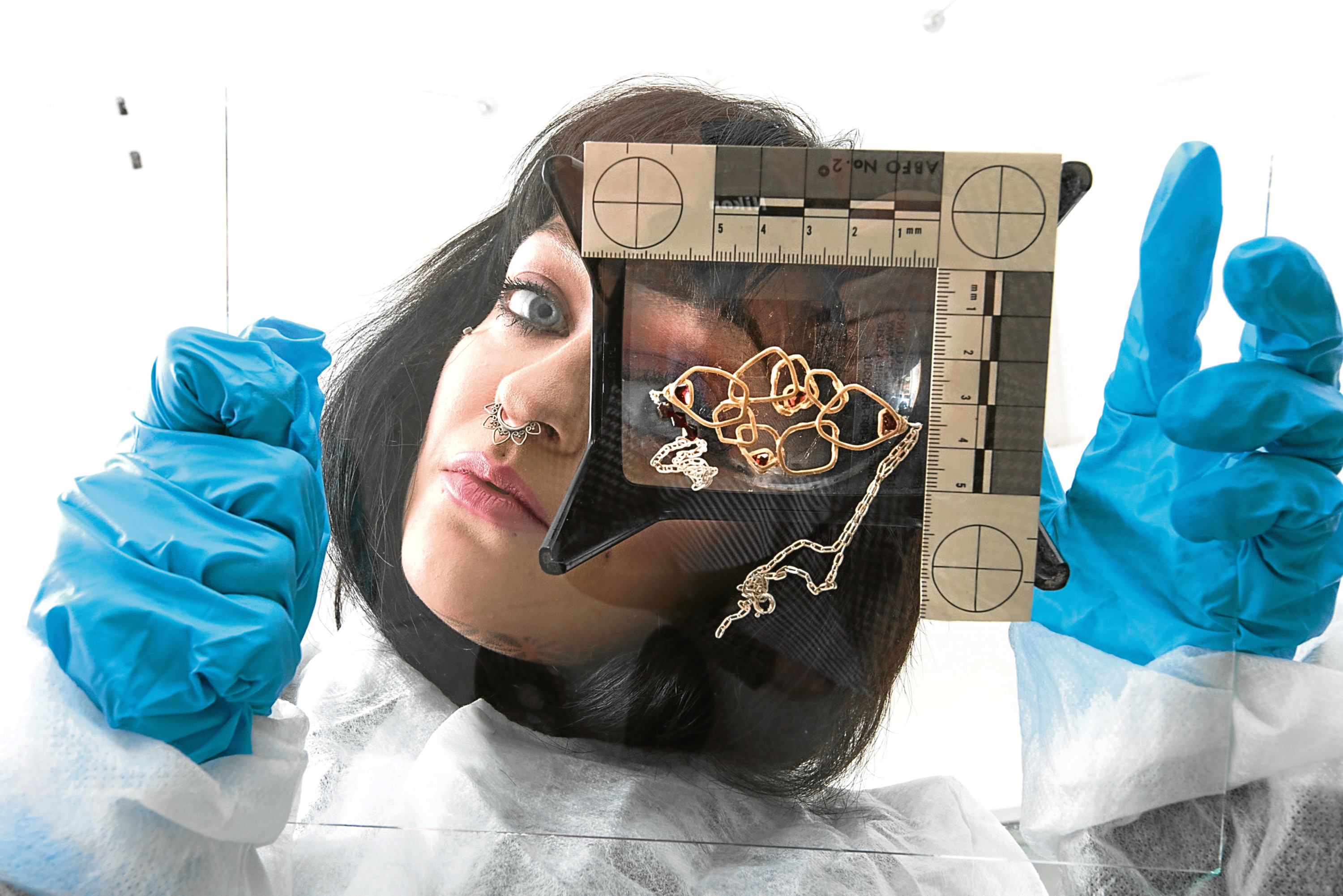 She decided to complete a masters in service design, during which she was given the opportunity to work on an international project named Fast ID on behalf of Interpol.
The project looked at different ways in which victims of mass disasters could be identified.
Maria assisted in creating a universal way for loved ones to describe items of jewellery, no matter the language barrier after disasters or crimes.
After the project was complete, Maria felt that the world of forensic jewellery was one that needed to be explored and quickly realised that no one else seemed to be investigating the possibilities.
After applying to a number of organisations, Maria was able to secure funding for a PhD in forensic jewellery research.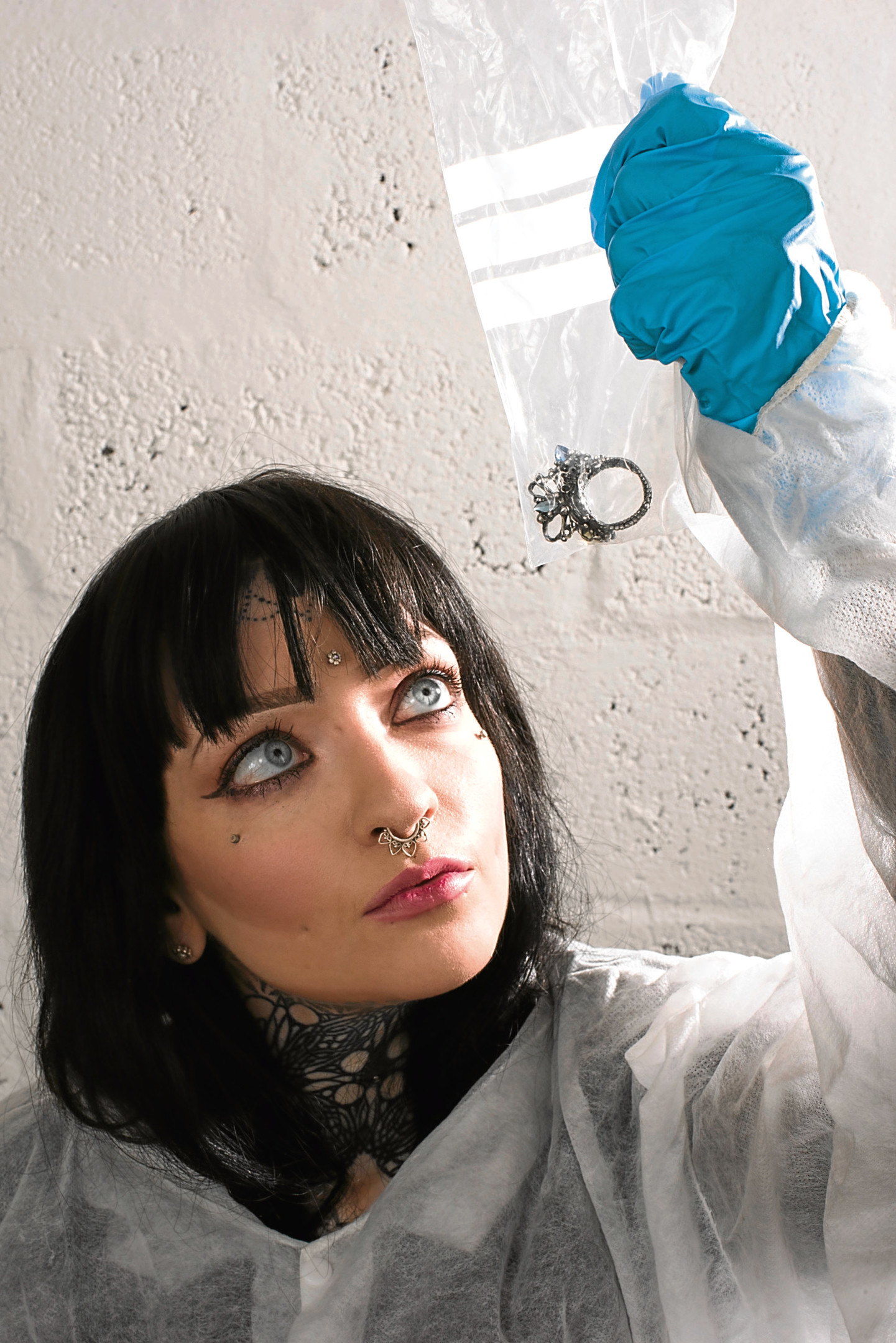 She said: "When I was younger, I never considered a career in science, forensics or crime. I was much more into art and design.
"I never made the connection of how a jewellery background could help in forensic cases."
Maria researched ways to enable the identification of victims through pieces of jewellery recovered from disaster sites — and has since been sent to a number of calamities across the globe.
Not only did she want to enable new ways to identify victims, Maria knew items of jewellery can hold significant sentimental value to a loved one.
The pieces can also be the only thing a victim's family receive following a disaster in which the recovery of a body has not been possible.
She said: "There is something about jewellery and what it means to individuals.
"A simple ring, which might not look like the most expensive or shiny, could prompt memories in family members — and that makes the items really powerful.
"That power as a memory trigger increases 10-fold when someone passes away.
"I was really interested in what we could find out about someone through how they chose to decorate their bodies.
"Jewellery can help identify someone's culture or religion. It can also tell us wedding dates or christening dates through inscriptions which can help identify an owner and hopefully allow us to return the piece to a family member.
"We can also trace back where items were made and the history of the items through hallmarks and the help of jewellery historians."
Following the completion of her PhD, Maria now works full-time in forensics.
She also lectures part-time in Dundee, giving talks to art and design students, as well as forensic students.
Maria said: "In both fields, students don't realise what you can do with degrees apart from the 'normal' career paths.
"When receiving feedback from students, a lot tell me they have been inspired and comforted that there is so much you can do."
Maria has also discussed her research on a number of TV shows including Crimewatch and new BBC daytime show Murder, Mystery and My Family.
She added: "The opportunities I have been able to gain throughout my research have just been amazing."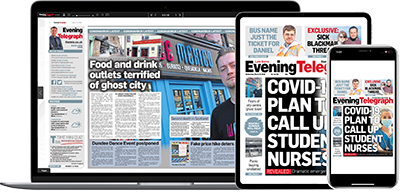 Help support quality local journalism … become a digital subscriber to the Evening Telegraph
For as little as £5.99 a month you can access all of our content, including Premium articles.
Subscribe