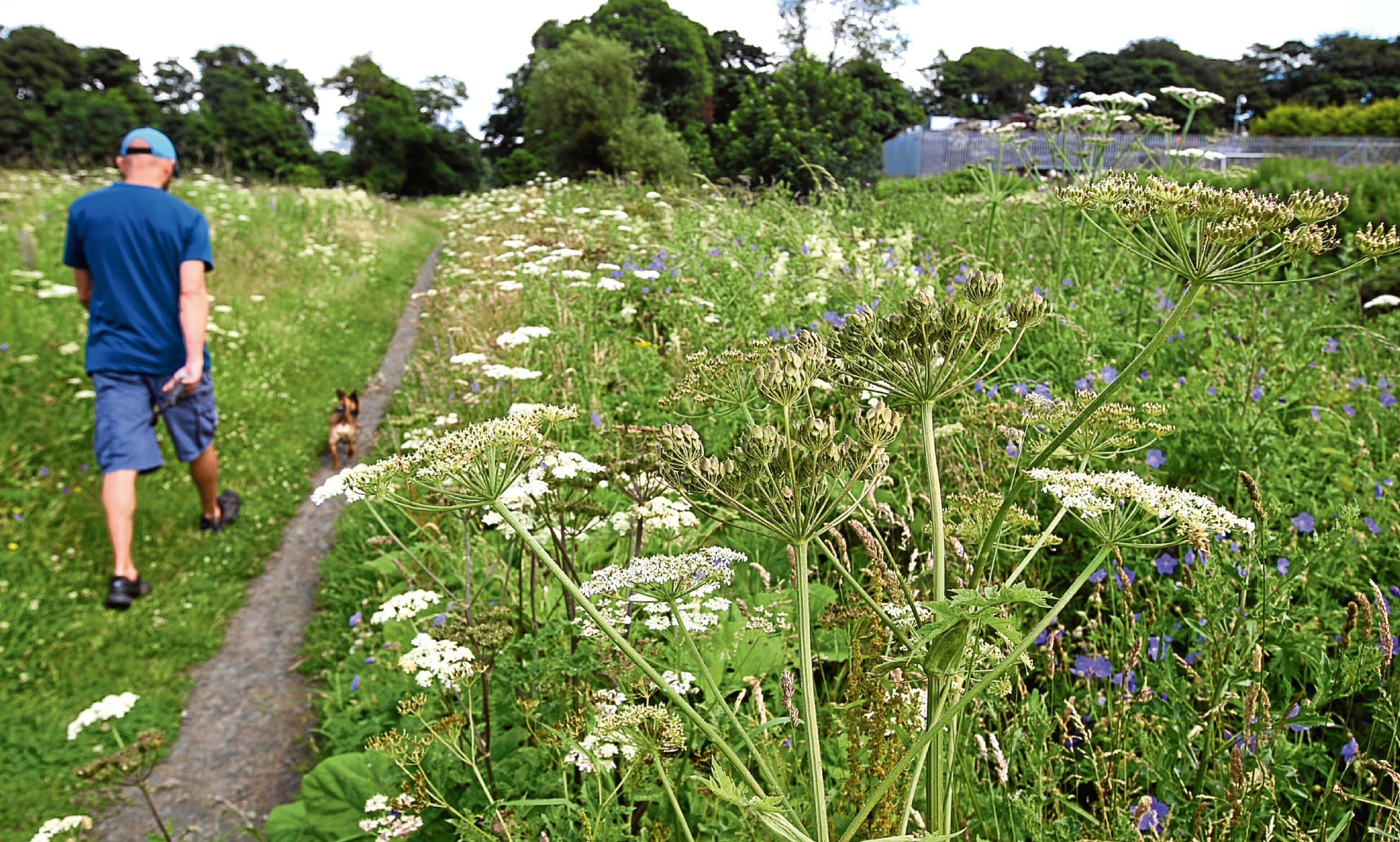 Dundonians have been warned to stay away from a toxic plant which is growing in the city.
Giant hogweed, which can cause painful blisters, has previously been found in a number of areas.
Dundee City Council has regularly taken action to get rid of the invasive plant.
Conservationists are today urging people to be vigilant when out and about this summer.
The sap of giant hogweed is extremely toxic to skin in sunlight and can cause severe blistering, which could develop into a long-term condition.
The plant — which can grow up to 20ft tall — has been known in the past to grow to 10ft in the Fintry area.
It has been found in places right along the Dighty Burn from Finlathen to Monifieth.
Last year, the local authority helped train a group of volunteers to tackle the menace as part of a city-wide action plan.
Residents living near the Dighty Burn say they will be keeping a close eye on the plants near the water.
Amanda Smith, 21, of Strathyre Avenue, said: "There are loads of children living around here and I know a lot of them play near the river.
"I'm sure that's something they'll be concerned about.
"I don't really know how much people know about giant hogweed.
"If it can cause blisters and stuff then they should keep an eye out."
Bridgend Street resident Bill Houghton, 49, said: "I've got a five-year-old girl and I'll definitely be making sure she doesn't go anywhere near there.
"It's actually horrific to think that it can cause something like that.
"I know the council has been taking action but it should really be doing even more.
"It's our kids' safety we're talking about."
Bill added: "It's not something I've heard too many people talking about.
"But it's something that should be in the public eye if it can cause such serious injuries."
Professor Max Wade, chairman of the Property Care Association's Invasive Weed Control Group, said: "Giant hogweed is turning out to be a problem again this summer.
"It is continuing to spread and, in one area alone, I've seen it appear in five new locations.
"It is really important that the plant is spotted and that its toxic sap does not come into contact with skin in the sunlight.
"The rash and the itching can reoccur and flare up for years afterwards when skin is exposed to sunlight.
"An added concern is the fact that giant hogweed sap which comes into contact with items such as clothing and equipment can also be transferred via touch, so it can possibly affect somebody else."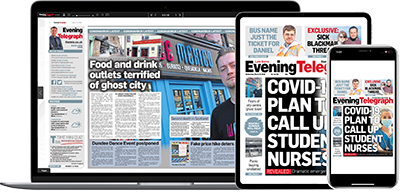 Help support quality local journalism … become a digital subscriber to the Evening Telegraph
Subscribe