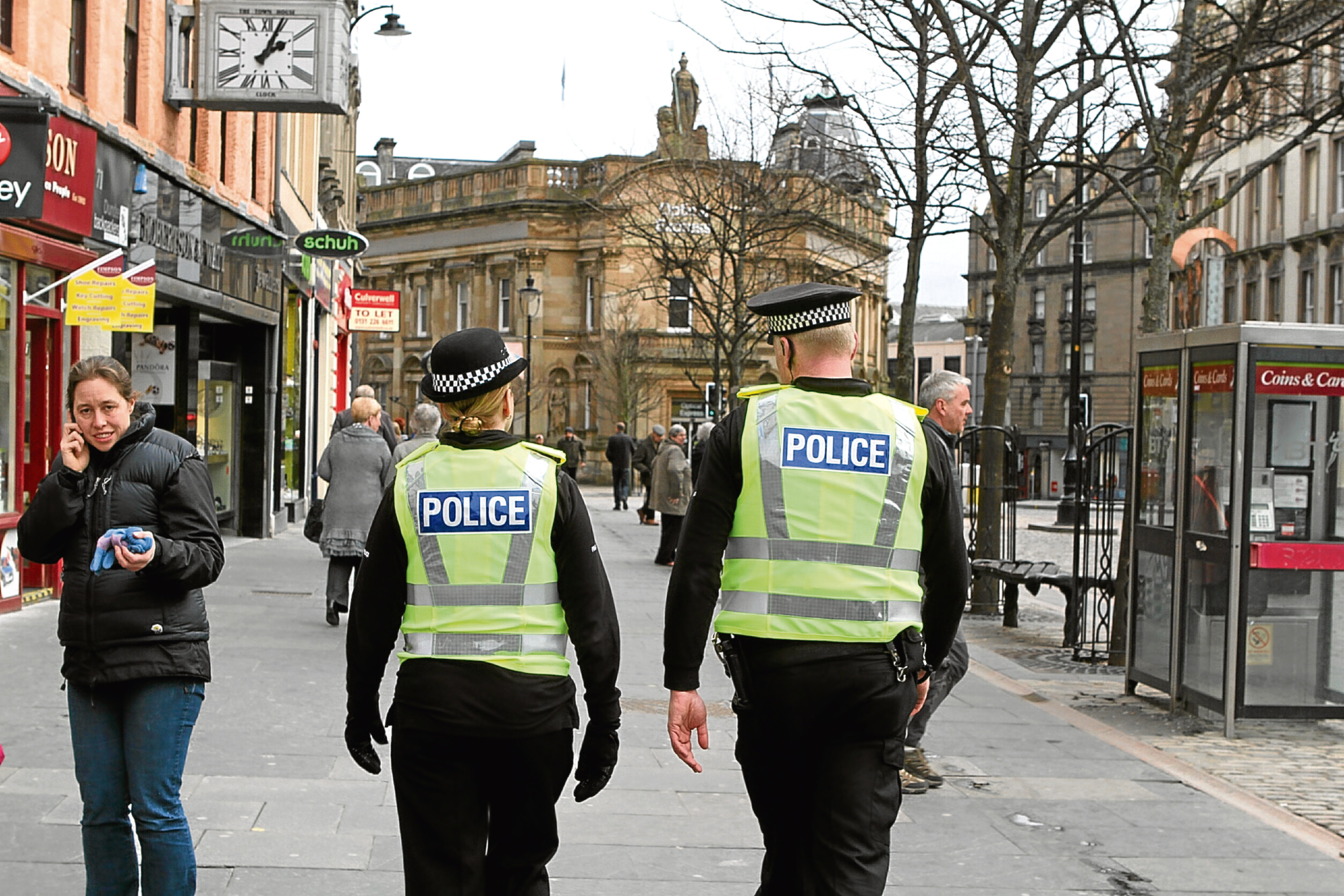 GIVE us more police on Dundee's streets. That was the message from locals today as they responded to the results of a survey on the police service in Tayside.
As part of Police Scotland's Your View Counts survey, 848 people in the region gave their opinions on a manner of policing issues between April and June — including details on what they want prioritised most.
Topping the list in this area was antisocial behaviour, followed by drugs, housebreaking, violent crime and child abuse.
The Tele hit the Dundee city centre to ask folk what they made of the findings and what police could do to tackle "top priority" crimes.
Jill Donnelly, 36, a mortgage adviser from Ballumbie, said: "I live in quite a quiet area so there's not much I'm concerned about there, but the one thing that does concern me quite a lot is drugs in the city centre.
"You can see people under the influence at all times of the day and it's pretty easy to see when people are buying drugs.
"If there were police in the area it might not happen as much. It would maybe discourage them from doing it."
Donald Pirie, 56, a salesman from the West End, said: "I live near Balgay Park and there is a real problem with gravestones being pushed over.
"If there were police on the beat I think this would definitely have an effect."
Alex Macdonald, 69, a retired police officer from Broughty Ferry said: "I live in a very nice area and not much crime takes place there.
"If there is anything to be concerned about, it's some antisocial behaviour that goes on."
Yvonne Thomson, 70, a retired social care worker from Monifieth, said the police did a good job but added: "There's an issue with drugs in the area and a lot of antisocial behaviour takes place. It would be good to see more police walking the streets and showing their presence."
Pamela Bryson, 54, a child worker from Charleston, added: "Around where I live there is an antisocial behaviour issue and I think there should be more communiciation between the likes of landlords and their tenants."
But Matt Menter-Mackie, 59, a support worker from the West End, insisted the police were doing fine with the resources they have, saying that he had no major concerns in his area.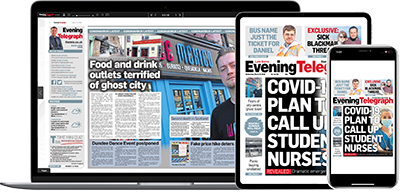 Help support quality local journalism … become a digital subscriber to the Evening Telegraph
Subscribe