Dundee has been named one of the world's top tourist destinations by a multitude of publications recently – a must-see for globetrotters with a love for city breaks.
But those hoping to pay a flying visit might want to start saving now.
Travellers looking to fly in and out of the city from London Stansted – Dundee Airport's only commercial route – can expect to pay about £235 for a return trip.
That's compared to just £88 for a return from Aberdeen to Heathrow, or £76 return from Inverness to Luton.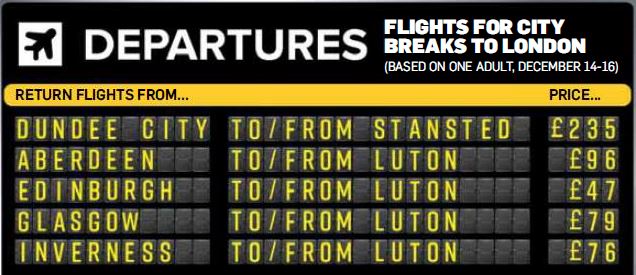 Those looking to spread their wings beyond the UK capital could still pay less flying to the Netherlands, Turkey, Ireland, Spain or Switzerland from other Scottish airports.
So if Dundee is to realise its potential as a tourist hotspot, is it time to make flying a more attractive option?
Tim Allen is managing director of Unicorn Properties, one of Dundee Waterfront's biggest developers, and president of the Scottish Chambers of Commerce.
He said that although flying in and out of the city might be expensive, it's a price many are willing to pay.
"Cheaper flights are always welcome. However, we have to balance the cost of flying in and out of Dundee with the convenience of doing this," he said.
"Dundee can be used to access this part of Scotland much more easily than flying to Edinburgh or Aberdeen."
Alison Henderson, chief executive of Dundee and Angus Chamber of Commerce, said the airport's location within easy reach of the city centre was another bonus.
She said: "For regular business travellers using Dundee Airport is a sensible option and we want to encourage its use.
"It may seem that flying to and from Dundee is expensive – but remember once you are here you have no onward travel to your destination city."
Dundee Partnership figures show 38,000 passengers used Dundee Airport in 2017-18, up from 22,000 in 2016-17.
Tourism bosses are aware, however, that Dundee would benefit from more routes.
Last week it was revealed Dundee Airport would receive £9.5 million from the Tay Cities Deal.
The money is to be spent on improving aviation facilities and "securing/marketing new routes and enhancing airport facilities to support passenger growth". That includes exploring "opportunities arising from the Heathrow expansion".
Dundee City Council leader John Alexander said: "The reality is that in order to reduce flight costs, we need to make the airport more commercially competitive and reduce ticket fees across the board.
"Larger planes, which allow for a greater number of paying customers and potentially new, expanded routes would help to increase the viability of routes.
"I've met with John Holland-Kaye, chief executive of Heathrow, and they are very aware of our ambitions and the opportunities at Dundee."
Dundee airport manager Derrick Lang said: "We are delighted funding has been secured for Dundee Airport to develop and enhance local services.
"We are actively working with our partners to secure sustainable air transport links and we are already in talks to develop commercial routes that can contribute to the economic prosperity of the region."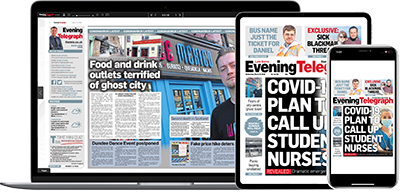 Help support quality local journalism … become a digital subscriber to the Evening Telegraph
Subscribe