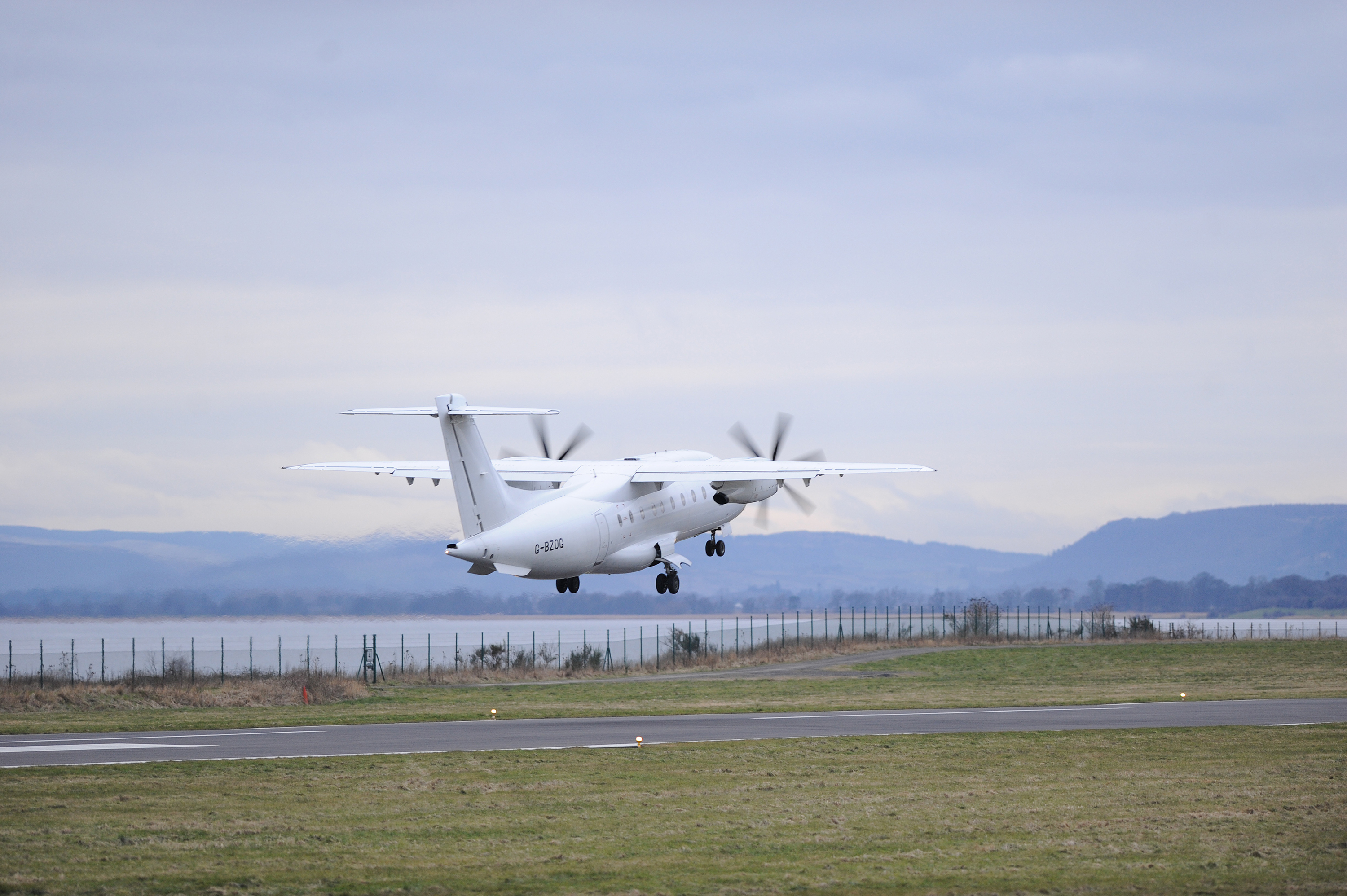 Dundee could be in line for a link to London's Heathrow Airport — but the deal would depend on several factors, according to a travel expert.
Airline FlyBe said it wants to introduce flights between the airports if plans for a third runway at Heathrow are realised
On Monday, the Scottish Government endorsed the campaign, signing a deal with Heathrow to secure benefits for Scottish travellers. The deal would see the establishment of a £10 million fund to encourage the creation of new domestic routes and a reduction in the fees paid by airlines to fly from Scotland into Heathrow.
The Scottish Cabinet Secretary for Economy, Jobs and Fair Work, Keith Brown, said: "The proposals from Heathrow offer all our airports a range of benefits which will help them grow passenger numbers and continue to build on their successes."
Heathrow CEO John Holland-Kaye said: "Our proposals for an additional 25,000 flights a year from 2021 would help businesses and families from Newquay to Dundee benefit earlier from expansion."
The Tele spoke to Marc Watkins, who has more than a decade of airport management experience, for expert analysis.
Marc, who edits airline network news magazine anna.aero, told us what Dundonians could be set to gain.
'Link needs incentive'
A Dundee link with Heathrow would heavily depend on a carrier being able to turn it into a practical business, Marc said.
The most likely candidate would be British Airways, which flies all of its major international connections out of Heathrow.
Marc said: "If it was British Airways you would expect passengers to connect to the BA network, Dundee would become one stop to the rest of the world, which you can't do at Stansted."
But there is a risk that Dundee wouldn't be high up on the airline's shopping list, unless there was an incentive.
"As it is a domestic flight, it does not yield what an international service will yield in terms of money. The only other major operator out of Heathrow is Virgin, but it did try the domestic service before, and it failed.
"There would have to be government intervention saying if there's a third runway there must be more domestic capacity."
Marc suggested that Flybe, which already operates commercial flights from Dundee, could be contracted to operate Dundee Airport-friendly planes with a British Airways logo on the side. He said: "BA has very big planes. They would struggle to find an aircraft to fit Dundee Airport's operating rules themselves."
Flights 'around £150'
Marc believes a flight from Dundee into Heathrow could cost around £150 — slightly more than a comparative flight from Edinburgh.
He said: "Airlines would expect to gain a premium from a market like Dundee because passengers are sick and tired of going across the bridge to Edinburgh to get to where they want to go.
"They want to fly locally. I would say flights could be around £150 or £160 for the convenience. You would assume that if there's £20 in it you would pay to fly from Dundee.
"Let me give you an example: I've got three kids. If my washing machine breaks down I need a new one right away because we generate a lot of washing. I'm prepared to pay to have it delivered as quickly as possible. Others might not need it right away and can pay less to have it delivered next week."
The cost may also reflect the added demand on Dundee Airport, depending on the frequency of flights.
"Dundee tends to be more expensive to run because they run fewer flights. For a large airport, it's cheap to have security and the like there as they do it every day – if you add more flights onto Dundee they may need to hire more staff."
Well-connected
Dundee is a well-connected airport thanks to its link with Amsterdam. But this could actually be bad news for Dundee's Heathrow prospects — because the competition could put other airlines off.
Marc says: "If you connect to Amsterdam you can fly to more places than Heathrow — it's a better connected hub. Heathrow only has around 170 connections, Amsterdam has about 230 or 240.
"You might connect to a New York flight since BA does 11 or 12 flights a day out of Heathrow, but not connect to Rio as they only do one flight a day. If the Amsterdam service gets expanded it could reduce the attraction of Heathrow."
But it's not all bad news, Marc said. "Lots of airports have multiple carriers doing the same thing. You have Emirates and Qatar flying to Glasgow and Edinburgh, both connecting to somewhere in the Middle East, so you can travel to Asia. It would be a similar thing if you got a Heathrow connection in Dundee."
City could appeal
A Heathrow connection would give holidaymakers and business travellers more ways to get where they need to go, Marc said.
He said that while a Heathrow route wouldn't offer anything new over the larger airports, the convenience and a deal brokered between London and the Scottish Government could seal the deal. He said: "There is still a place for these small airports but it depends on what the local market can sustain."
A government proposal would see landing fees for Scottish flights reduced by £10 per passenger — something business-savvy airlines may warm to.
"Imagine an airline choosing between a route for Newquay or Dundee — it may be as a result of the cheaper tariffs that Dundee becomes more appealing. There is competition all around for flights like the Amsterdam service, since there are lots of those in Edinburgh already. But if there is demand for the Heathrow service, then it could happen."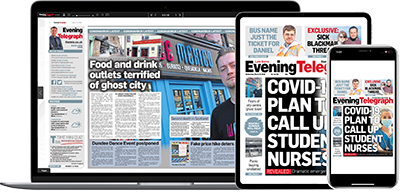 Help support quality local journalism … become a digital subscriber to the Evening Telegraph
For as little as £5.99 a month you can access all of our content, including Premium articles.
Subscribe