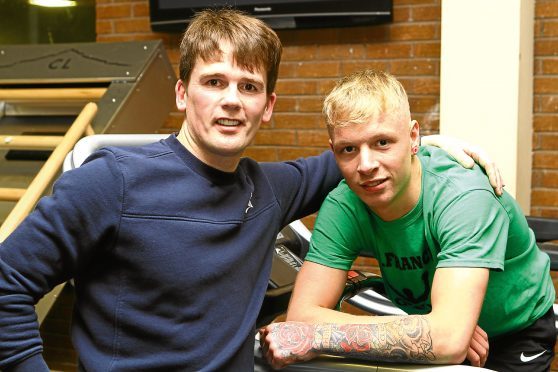 After leaving school at 16, Darren Barty was unsure what to do with himself.
Like a lot of young boys, his future was uncertain, and Darren himself admitted it could have gone either way.
"I could have got into bother," Darren, now 18, said.
Luckily he met fitness trainer Kenny Rattray, 36, who has turned his own life around after a troubled youth, including time spent in prison for assault.
As well as training Darren, a promising young boxer, he has also provided the teenager with valuable life lessons to keep him out of trouble.
Darren said: "Kenny has given me so much support mentally and physically.
"As well as doing loads of training with me he also is there for support and encouragement."
Kenny said that he was keen to do everything he could to prevent boys like Darren going down the same road he did.
"I have been in touch with several local businessmen and together we want to launch a scheme to help teenagers find work," he said.
"We also want to help them find a focus for their energies so they don't turn to fighting and trouble as I did as a teenager."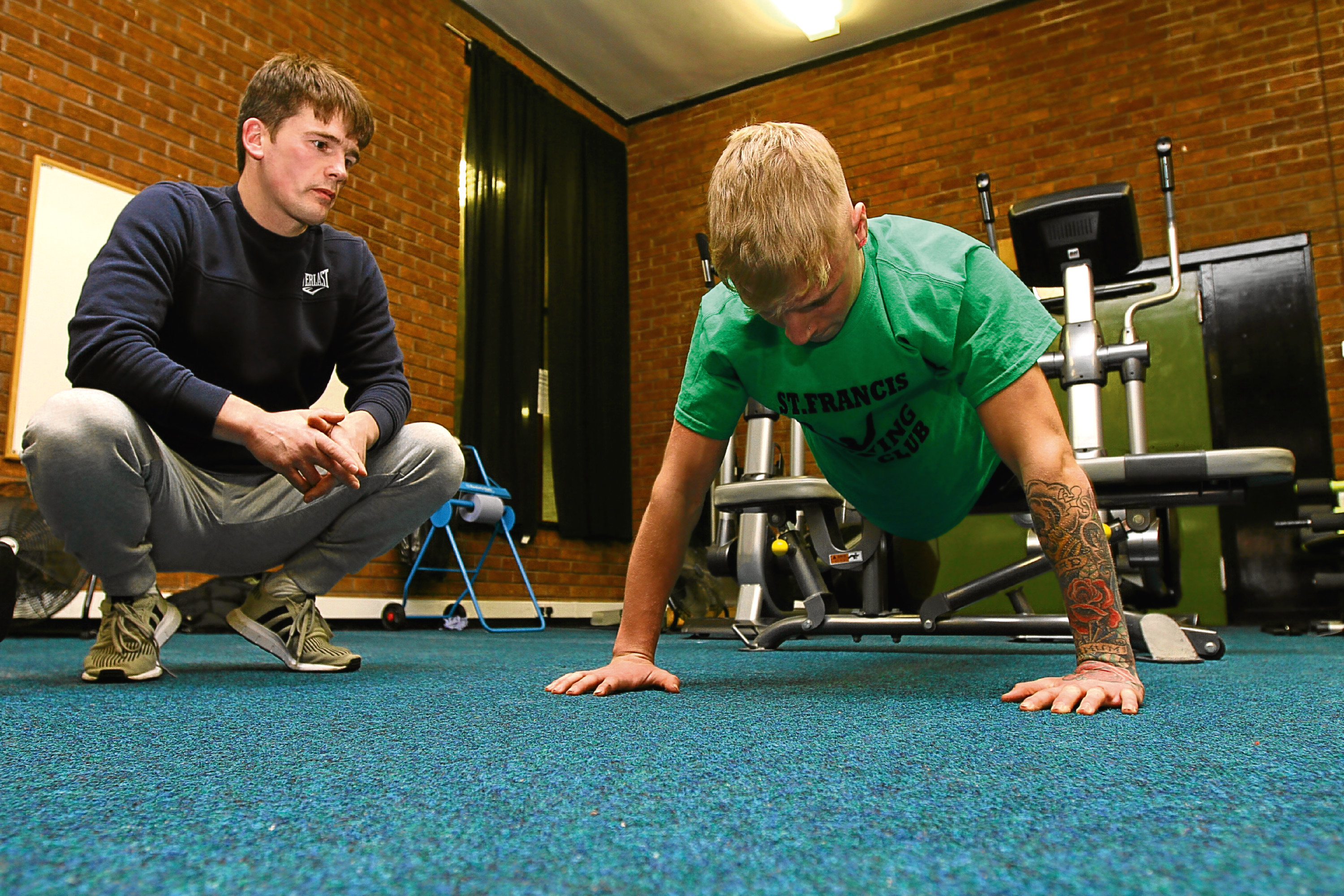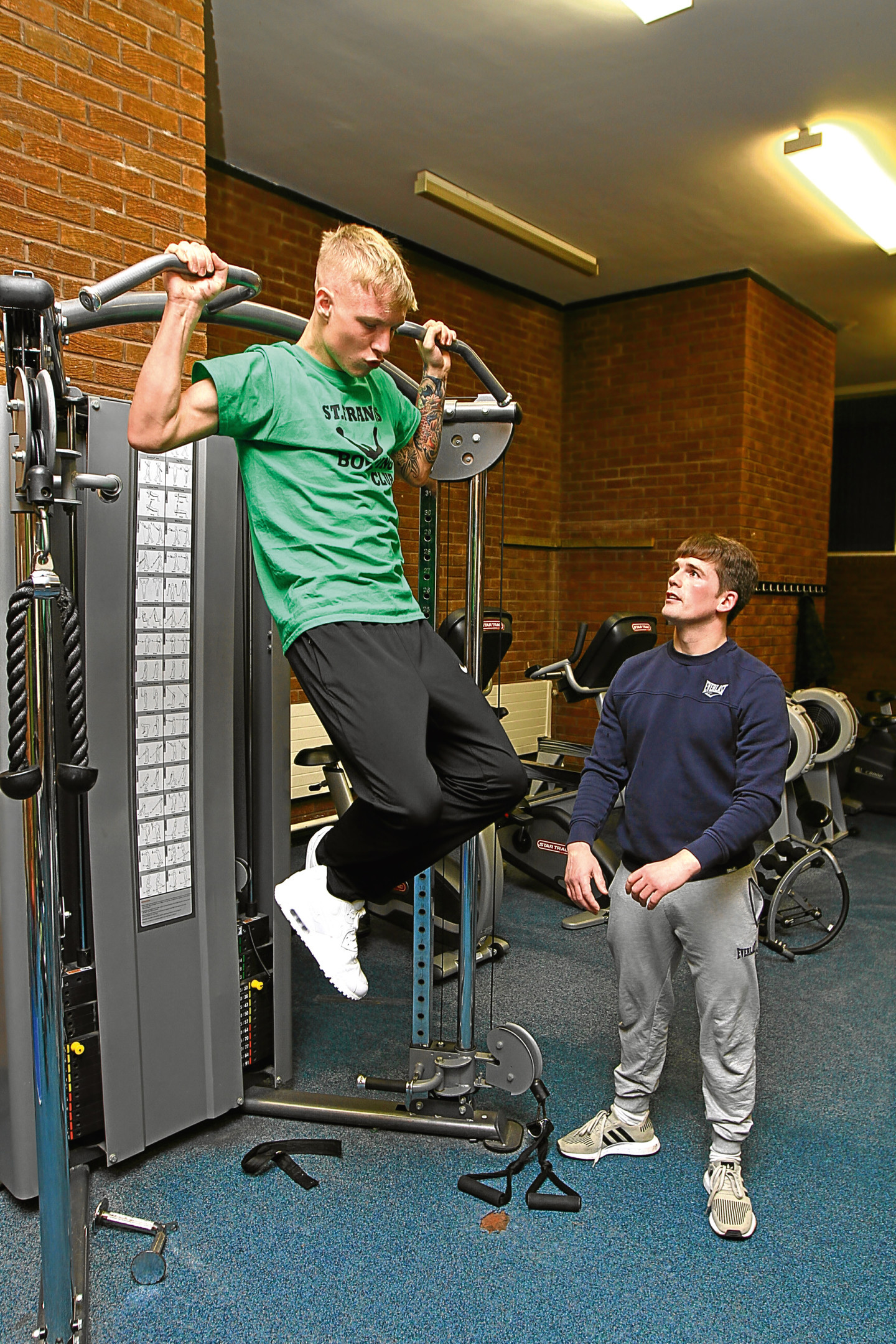 Kenny said a meeting was planned for early February with representatives from various local businesses to talk to youngsters about opportunities to start apprenticeships.
One of those businesses is steel fabrication firm Metaltech, which is owned by Graeme Millar.
Kenny said: "I grew up with Graeme and he is also keen to provide ways to help youngsters stay out of trouble.
"As well as helping youngsters find jobs and apprenticeships, we want to help them find a focus to their lives and stay out of bother."
Kenny added: "I got involved in street fighting and at the age of 18 ended up in prison for a serious assault.
"I spent three years in prison and while I was there I got a lot of help from a guy who became my mentor.
"He basically helped me turn my life around and gave me motivation and channelled my energies into a more positive way forward.
"Thanks to him I never looked back.
"Now I want to do the same for other youngsters in Dundee who are in danger of landing up in trouble the way I did. Through my mentor in prison I learned to channel all my energies into a much more positive direction.
"I want to help young lads today the way he helped me.
"Because youngsters in Dundee know I understand how easy it is to fall into bother, and have been involved in trouble, including even being in prison because I made bad decisions, they respect me as they know I understand how easy it is.
"We are reading in the papers on a regular basis about youngsters going off the rails in Dundee and I'm determined to do something about that."
Darren added: "I think what Kenny is planning is great.
"I would definitely be keen to get on board with him and help with some of the younger boys.
"I wouldn't be where I am without Kenny and if he can help others the way he has helped me then that will be a brilliant thing to do."
Kenny said a date for the first meeting had still to be decided but it would be February in Ardler.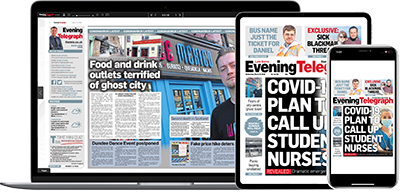 Help support quality local journalism … become a digital subscriber to the Evening Telegraph
For as little as £5.99 a month you can access all of our content, including Premium articles.
Subscribe