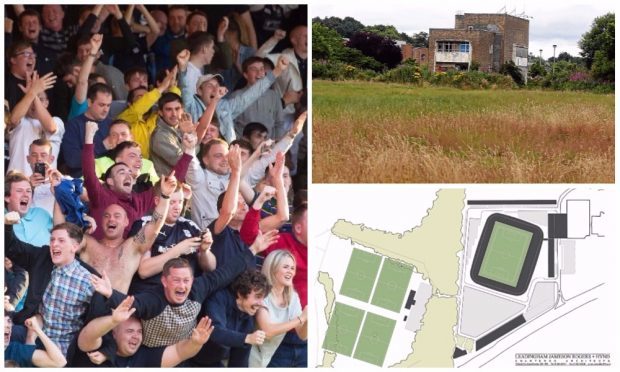 Plans for Dundee FC to move to Camperdown have received a mixed response after the club revealed it was taking the next step in a move away from Dens Park.
The club has announced that it's speaking with Dundee City Council about the possibility of building a new stadium at land adjacent to Camperdown Park.
A sketch released by architects Leadingham Jameson Rogers and Hynd (LJRH) shows the stadium to the west of the Camperdown Leisure Park and four smaller pitches alongside.
The club had been involved in the Regional Performance Centre in Caird Park, but pulled out in December.
John Burke, supporter liason officer with Dundee FC, said the proposed move was "not before time", adding: "The stadium we've got just now is tired. A new one is overdue.
"Feelings among fans are quite mixed — the younger fans are happy to move on but older ones like myself have a lot of memories at Dens Park. However, it's the right thing to do.
"The parking situation is a problem, and players having to go elsewhere to train is old-fashioned — it's right for it all to be in one area."
But David Forbes, a director of the Dundee FC Supporters Society, said he feared for the businesses in the vicinity of Dens.
"I'm always happy to hear about any positive move for Dundee FC, as long as it's in the right circumstances," he said.
"However, it will kill the trade for pubs and the local newsagents around Dens Park. I can't ignore the impact of that."
The club plans to launch a public consultation on the stadium – already branded "Nou Campy" by fans online, after Barcelona FC's home ground – followed by a planning application in December.
Bob Hynd, a partner in LJRH, said discussions around Camperdown had been ongoing for more than a year. The land was snapped up in July 2016 by Dark Blue Property Holdings for £1.2 million.
Mr Hynd said: "We have now been in discussion with Dundee City Council regarding the concept of a stadium on part of this site for over a year and would like to thank them for the assistance they have given us.
"We are delighted to be involved in what we hope will be the development of Dundee's new home for the future."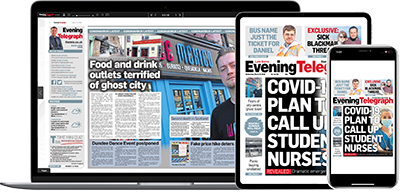 Help support quality local journalism … become a digital subscriber to the Evening Telegraph
Subscribe