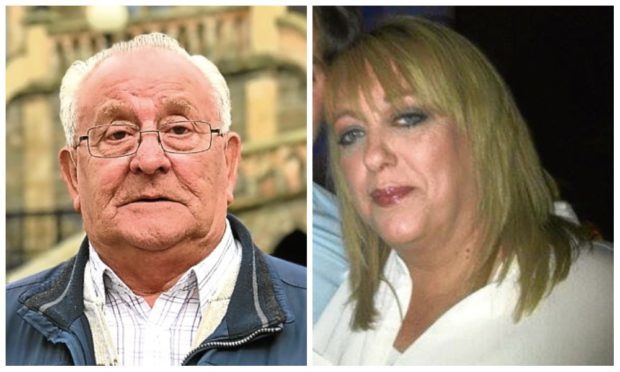 The families of two Dundee men who took their own lives after being turned away from Carseview have called for a public inquiry into the health board's mental health practices.
Dale Thomson, 28, was treated at the psychiatric unit between January 8-10 2015 after concerns were raised about his wellbeing and safety.
The Charleston man had been hearing voices, having paranoid ideas and had tried to take his life days earlier.
He became restless and left the unit on January 10.
He was further assessed on January 23 but wasn't detained and was found dead four days later by mum Mandy McLaren.
David Ramsay was found dead at the city's Templeton Woods on October 9 2016.
Before he died, the 50-year-old had been suffering from a mental breakdown which led to psychosis.
After harming himself and attempting to take his own life by overdosing, David's family convinced him to seek help from his doctor.
David's GP then contacted NHS Tayside's Carseview Centre by emergency referral with a view to him being seen by mental health staff. However, they decided against admitting him — and he was found dead four days later.
Now Dale's mum Mandy and David's niece Gillian Murray are calling for government officials to carry out a public inquiry into the health board.
Mandy said: "We are going to push for a public inquiry into NHS Tayside — which will include Carseview, Murray Royal and all other mental health establishments.
"There have been issues right across NHS Tayside — all the hospitals have the same practices and systems.
"We were lucky to get a fatal accident inquiry after Dale died — lots of families don't get that chance. Why is the same stuff still happening? Apologies mean nothing if there isn't any change. I think NHS Tayside needs a root and branch overhaul of its mental health services.
"It is like playing Russian roulette and something needs to change."
Gillian along with David's father, David Ramsay Snr, have met with NHS Tayside's medical director Dr Andrew Russell to discuss the circumstances leading up to the 50-year-old's death.
Gillian said: "My entire family has been torn apart knowing David was asking for help and it is our opinion that Carseview sent him to his death. We know that had David received the help, he would be here today."
A spokeswoman for NHS Tayside said: "As this is a legal matter it would be not be appropriate to comment."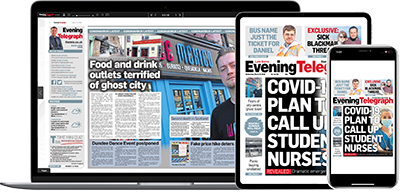 Help support quality local journalism … become a digital subscriber to the Evening Telegraph
Subscribe