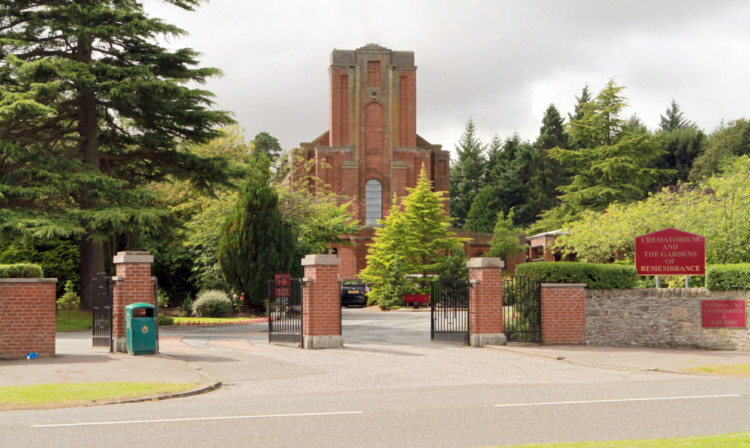 Dundee is the most expensive city in Scotland to have a funeral, according to a study.
The average cost is £3,833, topping three Glasgow areas in the list and well ahead of the nationwide average of £3,535.
Getting a burial is the most expensive option, with an average of £4,258. A cremation in the City of Discovery would typically amount to £3,408.
Paisley is the cheapest place in Scotland for a funeral, with averages of £3,326 and £3,034 respectively.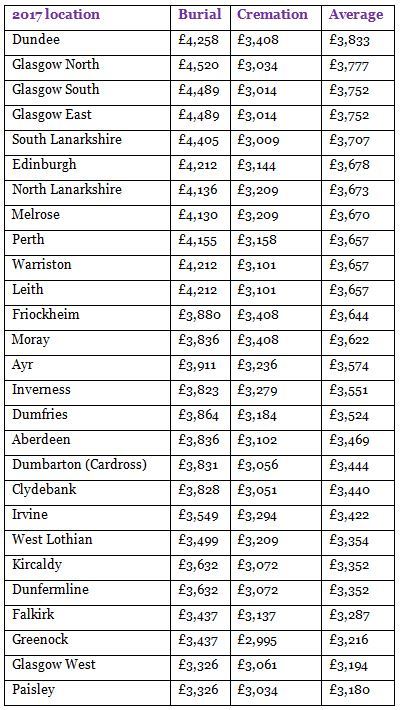 The Scottish average has increased by 2.9% from last year, according to the research by Royal London.
The average cost of a funeral in the UK has increased to £3,784.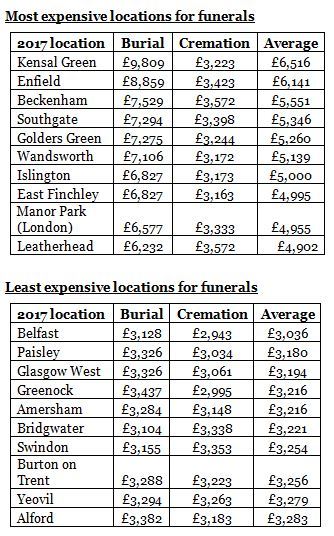 For a second year, Kensal Green in London is the most expensive location with an average cost of £6,516, an increase of 1% from 2016.
Belfast retains its place as the cheapest location with the average cost of a funeral at £3,036.
Funeral debt has also risen to £160 million. One in six (16%) said they struggled with funeral costs, with people taking on an average debt of £1,680.
Among those who struggled, one in four said they borrowed money from family and friends (26%) and a further one in four (23%) went into debt by taking out a loan or going into their overdraft to pay funeral costs.
A record number of people were also selling their possessions to repay funeral debt, with one in ten (10%) of those struggling with funeral payments taking this approach.
Royal London's funeral cost expert, Louise Eaton-Terry, said: "The decline in funeral inflation we identified last year was a temporary respite, as our latest research shows funeral costs are on the rise again.
"With thousands of bereaved people struggling to pay funeral costs and taking on nearly £1,700 in debt to ensure their loved one has a decent send-off, it is clear that Government action to tackle funeral poverty is long overdue.
"The Scottish Government is leading the way with its commitment to providing help and guidance on funeral costs for consumers.
"We want Westminster to follow Scotland's lead and do more to address the issue of rising funeral debt."
Royal London is calling for policymakers in England, Wales and Northern Ireland to follow Scotland's lead and do away with the fees charged by doctors to bereaved families for certifying a death, currently at £164.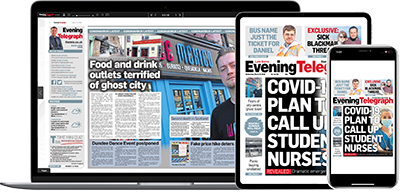 Help support quality local journalism … become a digital subscriber to the Evening Telegraph
For as little as £5.99 a month you can access all of our content, including Premium articles.
Subscribe