Education chiefs in Dundee are being urged to consider withdrawing from a scheme of standardised tests being imposed on P1 pupils.
Opposition councillors Fraser Macpherson and Craig Duncan want a vote on the future of Scottish National Standardised Assessments (SNSAs) at Monday's children and family services meeting.
The controversial SNSAs have been publicly criticised by councils elsewhere in Scotland.
Opponents say the tests could create league tables of primary schools.
The Scottish Government's Education Secretary John Swinney was defeated in a vote on the assessments by MSPs in September. However, he has so far refused to accept the outcome of the vote, which was non-binding.
Should the Liberal Democrat councillors' motion be passed, they have asked education chiefs to investigate whether the council can withdraw P1 pupils from the SNSAs and report back.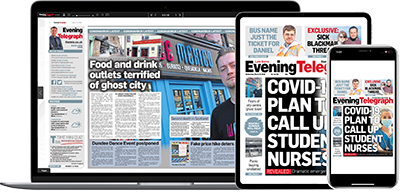 Help support quality local journalism … become a digital subscriber to the Evening Telegraph
For as little as £5.99 a month you can access all of our content, including Premium articles.
Subscribe