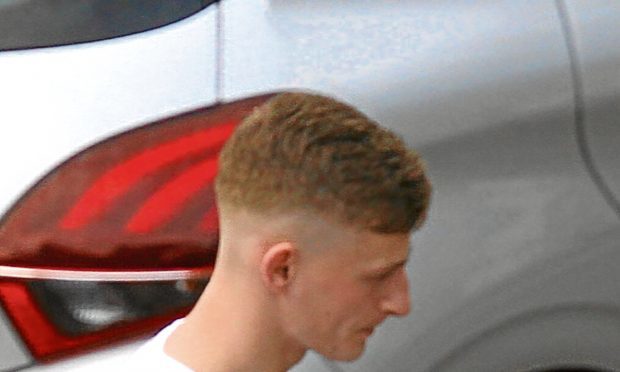 A drugs courier has been jailed for nearly two-and-a-half years after he was found with a haul worth nearly £15,000.
Police found heroin, ecstasy and etizolam during a search of Luke Reilly's home in Salton Crescent on August 21.
Fiscal depute Charmain Gilmartin told Dundee Sheriff Court that police searched Reilly's house on a stolen property warrant and found him in bed.
During the search they recovered heroin worth £4,146, ecstasy worth £10,030 and etizolam — also known as street Valium — worth £977.
They also found £2,365 in cash and other drugs paraphernalia spread throughout the 23-year-old's house and in a car outside the property.
Solicitor George Donnelly told the court Reilly had not been involved in drugs before but had been recruited as a courier while in Perth Prison.
He said: "There was a letter written from someone at Perth Prison, which was recovered by police, threatening him to 'come up to the mark, play the game and do the job that you were set up to do'."
Mr Donnelly said that was regarding an apparent "lack of business that had been going on".
He added that Reilly's 18-year-old sister had been given a mobile phone and there was also concern from those in prison that it had "not been used".
His sister had been arrested and appeared on petition in relation to the matter — before Reilly intimated to the Crown that he would accept all responsibility if they dropped proceedings against his sister, which they did.
Sheriff Alastair Brown told Reilly he had committed the crimes while on early release from prison on licence.
He said: "I'm very well aware that those who run the drugs industry are bad employers.
"They are not gentle — they take advantage of people at low ebb and apply pressure.
"The courts are very well aware but they are also very well aware of the catastrophic effect those who deal in drugs have on people and those who do can't expect to be treated gently by the courts."
He ordered Reilly to be returned to prison to serve the remaining 300 days of his previous sentence and jailed him for a further 18 months, to begin after the unexpired period is served.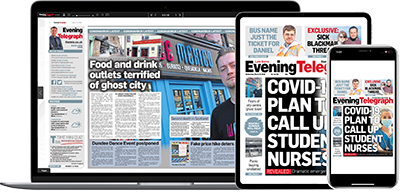 Help support quality local journalism … become a digital subscriber to the Evening Telegraph
Subscribe