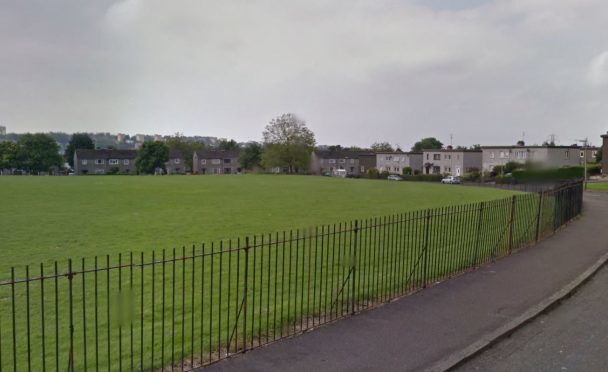 A Dundee man who admitted being concerned in the supply of drugs worth almost £30,000 was arrested by cops who had been targeting his girlfriend.
George Ramsay, 51, of St Nicholas Place, was "only a cog in the supply", his solicitor told the city's sheriff court, as he had only transferred a bag containing the drugs from a house and into a storage unit. Ramsay admitted that on April 21 2016, at Dryburgh Crescent, he was concerned in the supply of cocaine and amphetamine.
Fiscal depute Charmaine Gilmartin told the sheriff court that Ramsay's address at the time of the offence had been the address of his partner, adding: "Police had intelligence that the accused's partner had been involved in drug selling and they attended at the house on a search warrant."
She said both the accused and his partner were in the house and that following a search, police found £399 in a tin, while a bag containing the drugs was discovered in a garden storage unit.
She said two packages containing cocaine — one worth up to £7,350 and the other £2,700 — and £19,500 worth of amphetamine were recovered.
The accused's DNA was found on the plastic bag, but there was insufficient evidence to proceed with a prosecution against his partner.
Solicitor Anika Jethwa said Ramsay's partner had a High Court conviction for selling drugs and that last April he had pneumonia and spent 10 days in hospital. He was living with the woman at the time and when he got out of hospital he was unable to look after himself.
She added: "He has a record for selling diazepam, but he has been on a methadone programme since 2012 and has not tested positive for drugs since then.
"He accepts he was in the household and accepts that to assist her, he had taken the drugs out of the house for her.
"His guilty plea to the charge of supply is on that basis.
"Yes, he has been a cog in the supply, but not in the usual sense. He did nothing other than take this drug out of the house — that's it."
Sheriff Alastair Brown said: "I'm prepared to proceed on the basis he played a lesser role — he was involved in the concealment of this drug and that was all."
Ramsay was jailed for 18 months and the Crown's motion for forfeiture of the drugs and cash was granted.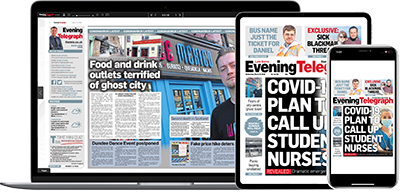 Help support quality local journalism … become a digital subscriber to the Evening Telegraph
For as little as £5.99 a month you can access all of our content, including Premium articles.
Subscribe